tinyfeats
Regular price
$ 15.00 USD
Regular price
Sale price
$ 15.00 USD
Unit price
per
Sale
Sold out
In stock
Hands down our most popular page! A super fun activity for Toddlers, Preschoolers and Kindergarten aged kids! This is more than just a color matching and sorting game, the tweezers also help children develop fine motor skills. Remove the pom-poms from the stretchy elastic pocket, then using the tweezers pick up the pom pom and transfer it to the corresponding colored circle and release. Helps kids build dexterity as well as color recognition between different textures.
Like all Tinyfeats quiet book pages, this page was designed to keep everything contained within the page. The pom poms can be securely stored in the elastic net at the bottom of the page during transport and the tweezers slide into their elastic holder. They are also held in place thanks to the friction of the all felt busy book.
BONUS Activities too! The back of the page features a study of the letter c. Inspired by the Montessori Sandpaper Letters, this raised felt letter give the child a chance to practice tracing the shape, its practice needed for future development of handwriting skills, plus, its a sensory delight. Also includes a phonics coach with the phonetic sound, example word, and a helpful illustration.
TEACHES: Fine Motor Skills, Learn Colours, Color Matching, Cognitive Thinking
AGES: 2 Year Old, 3 Year Old, 4 Years Old, 5 Year olds, 6 yr Olds.
Share
View full details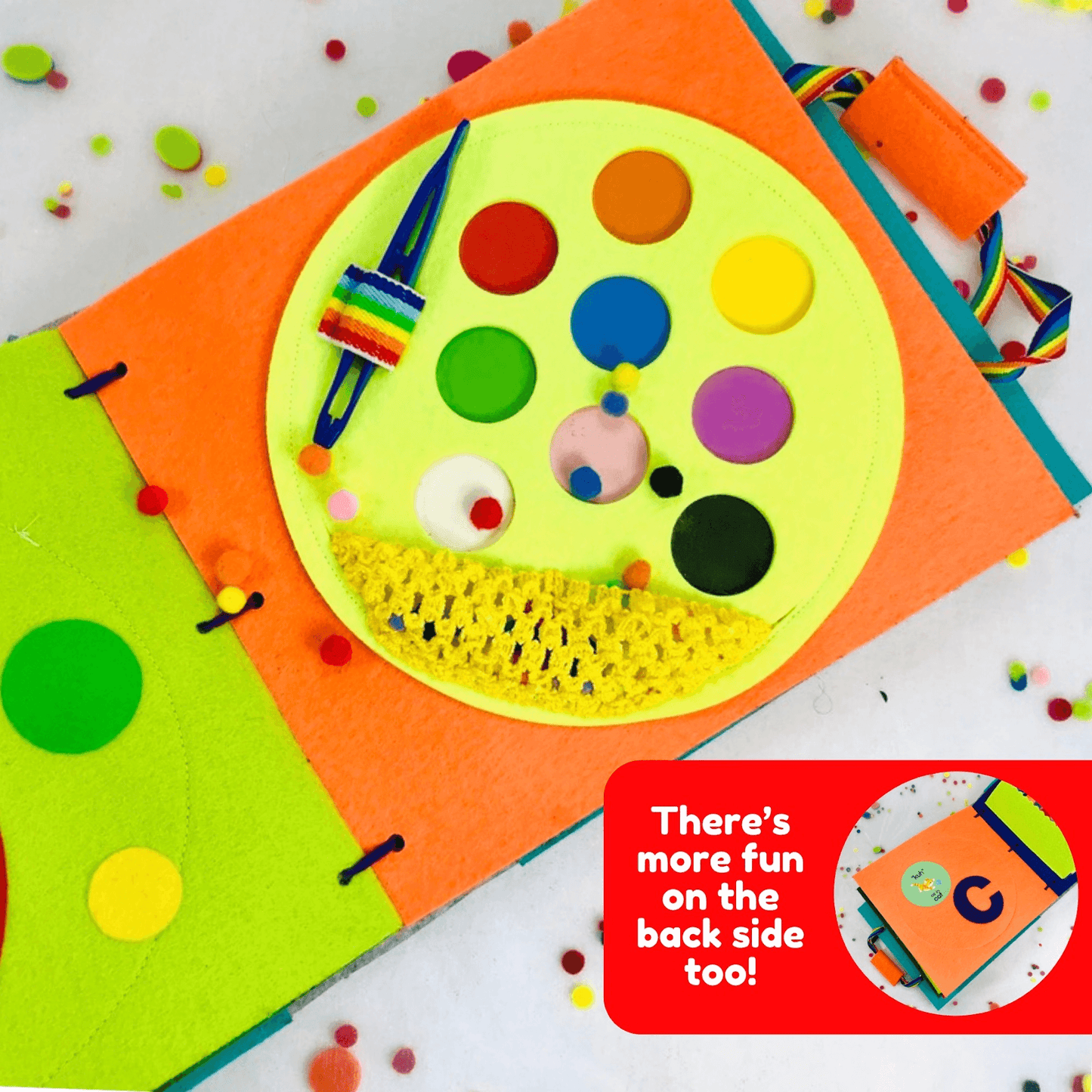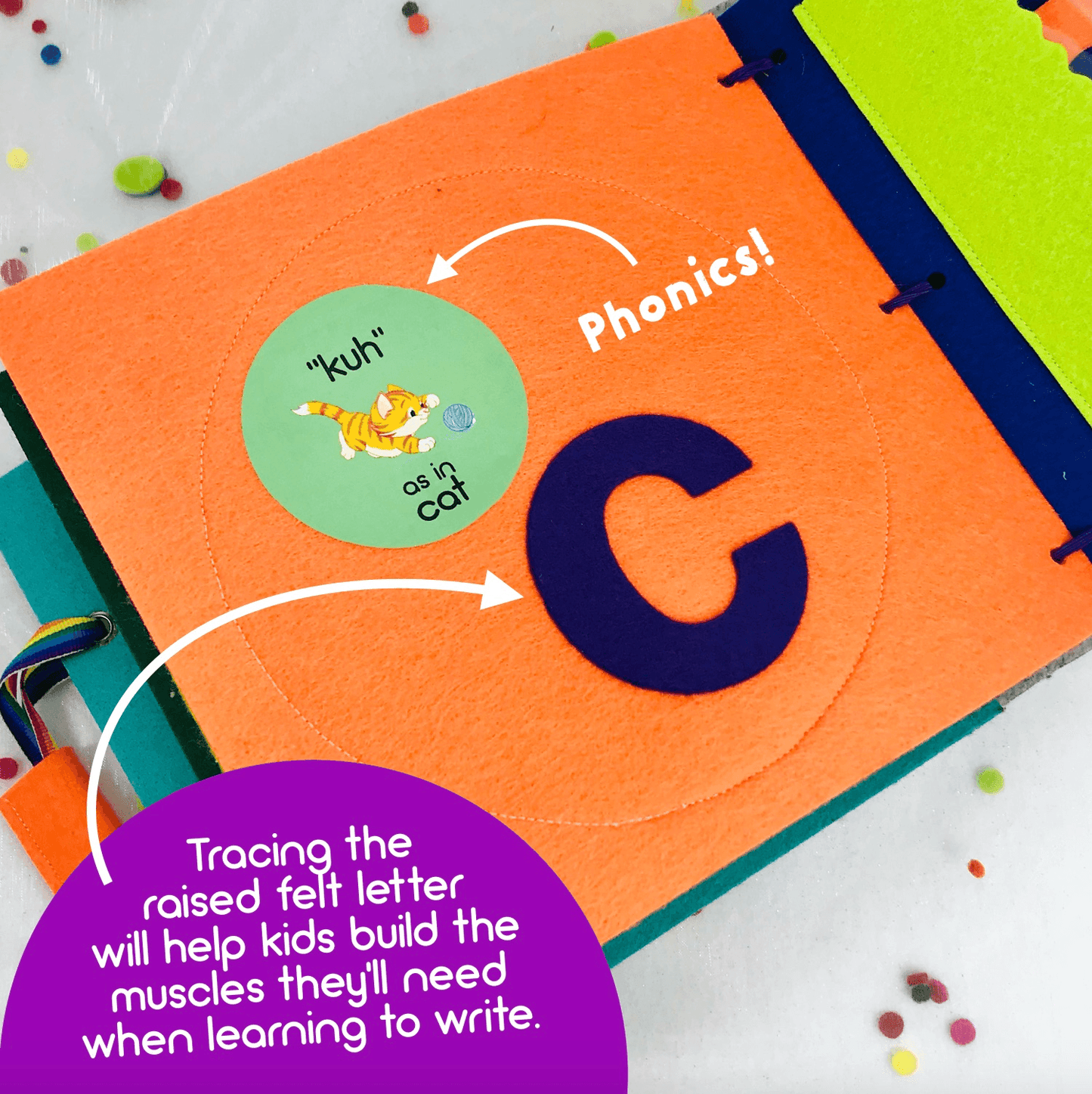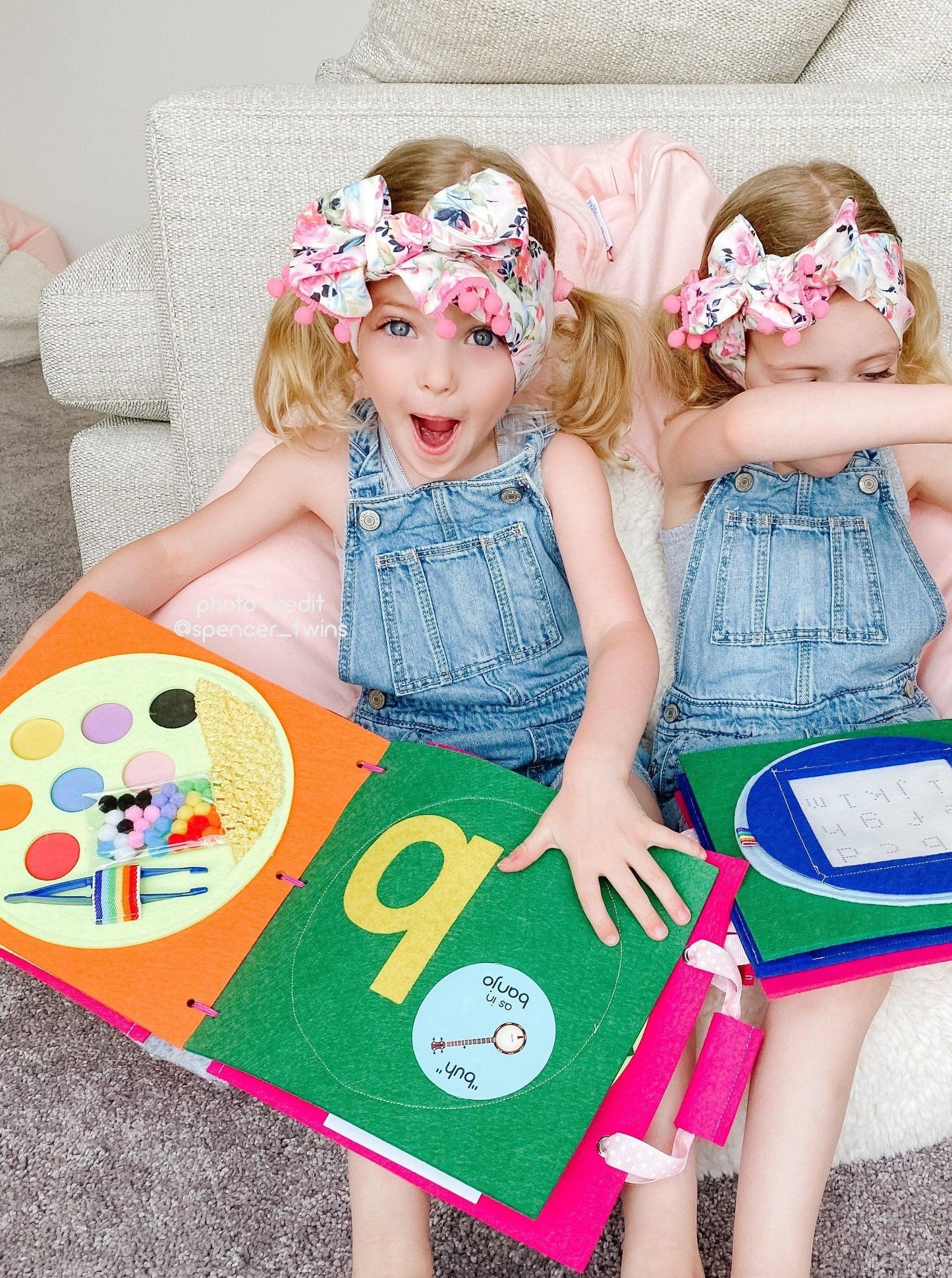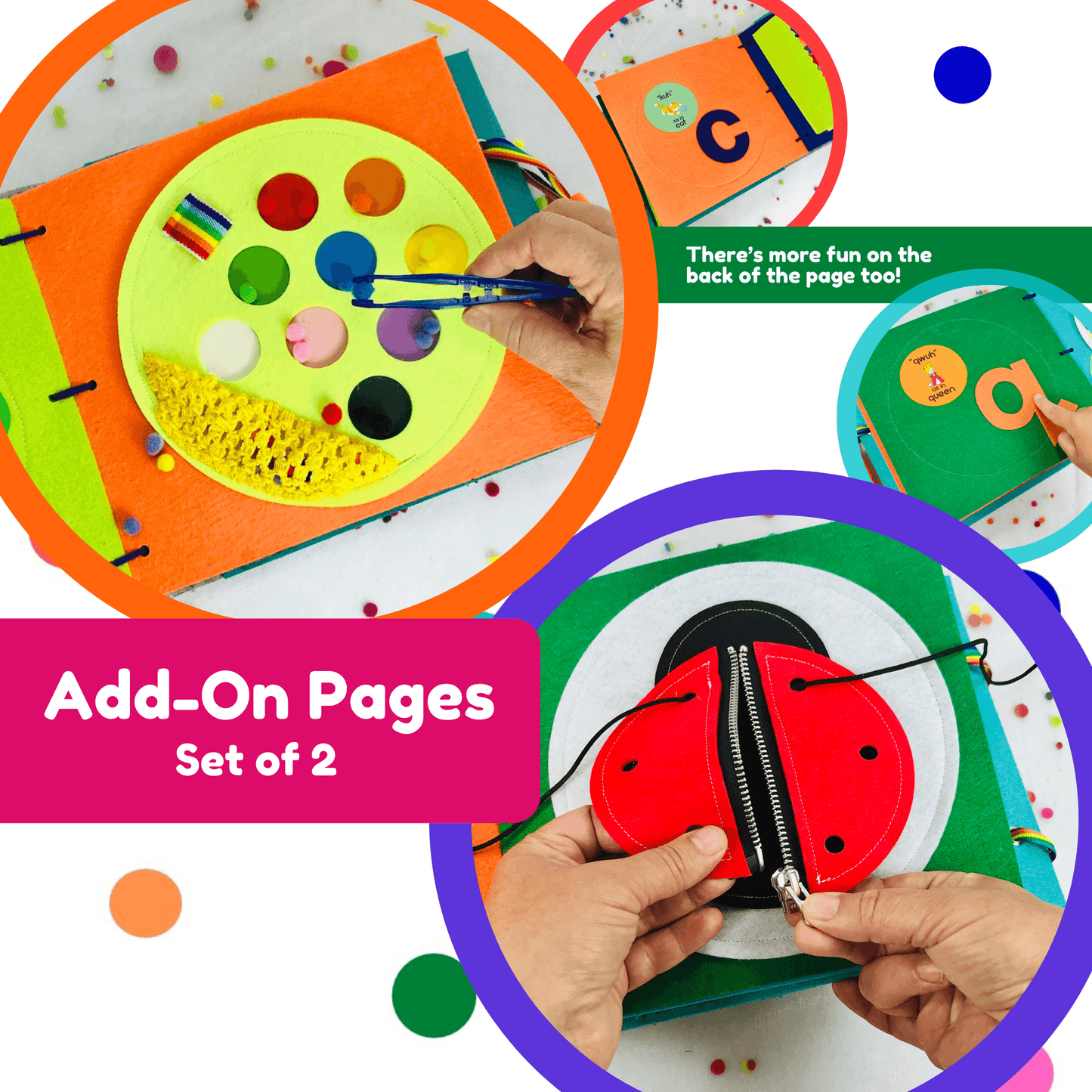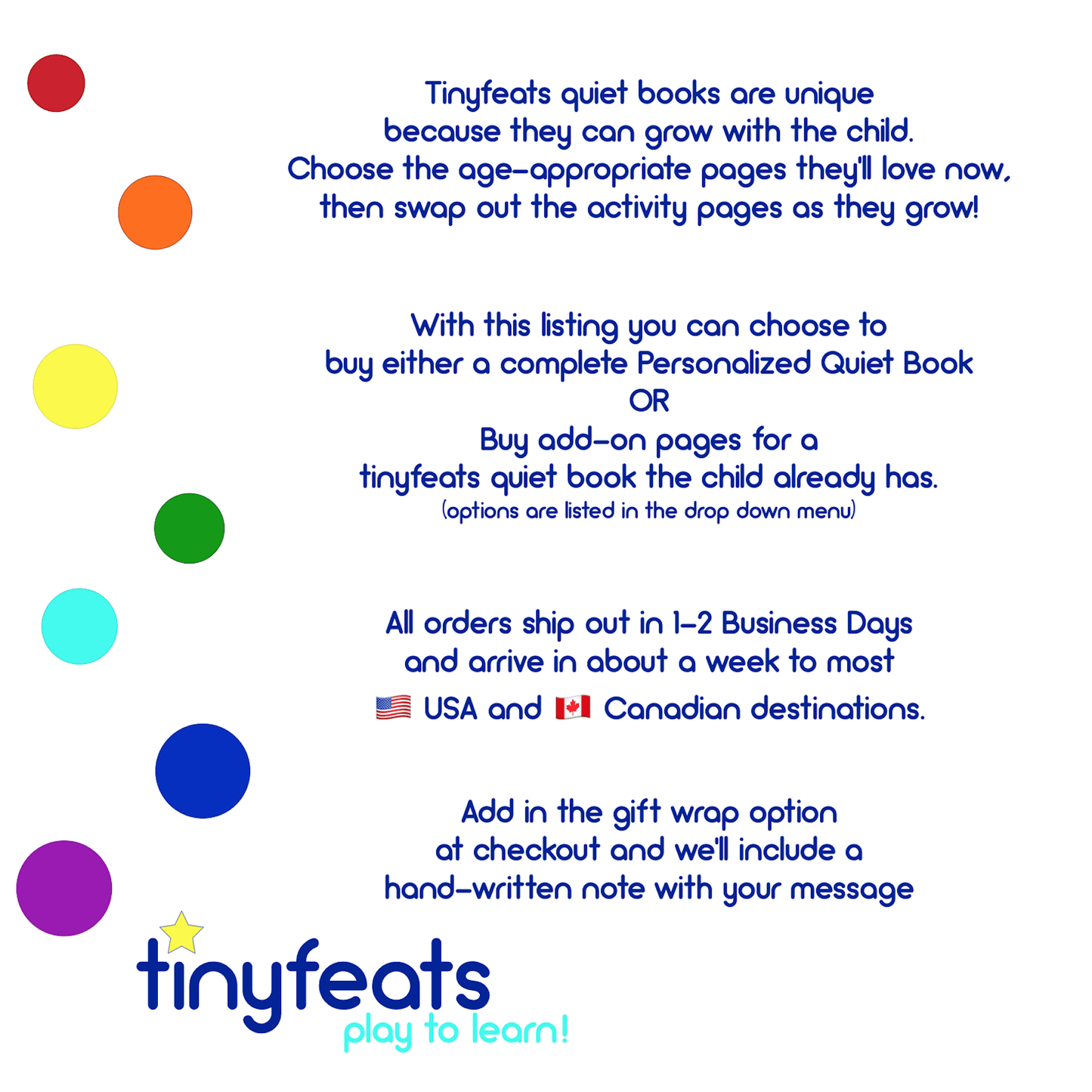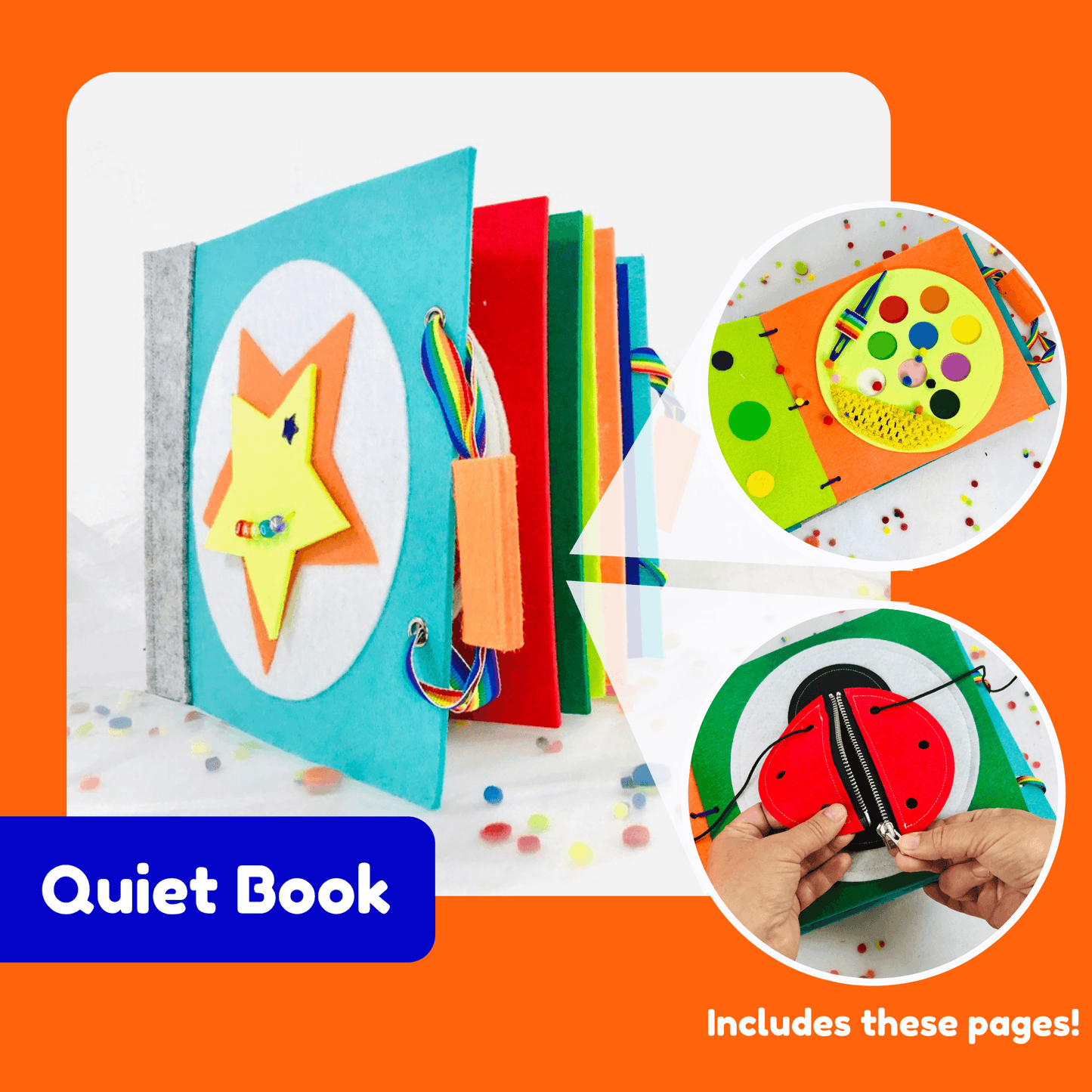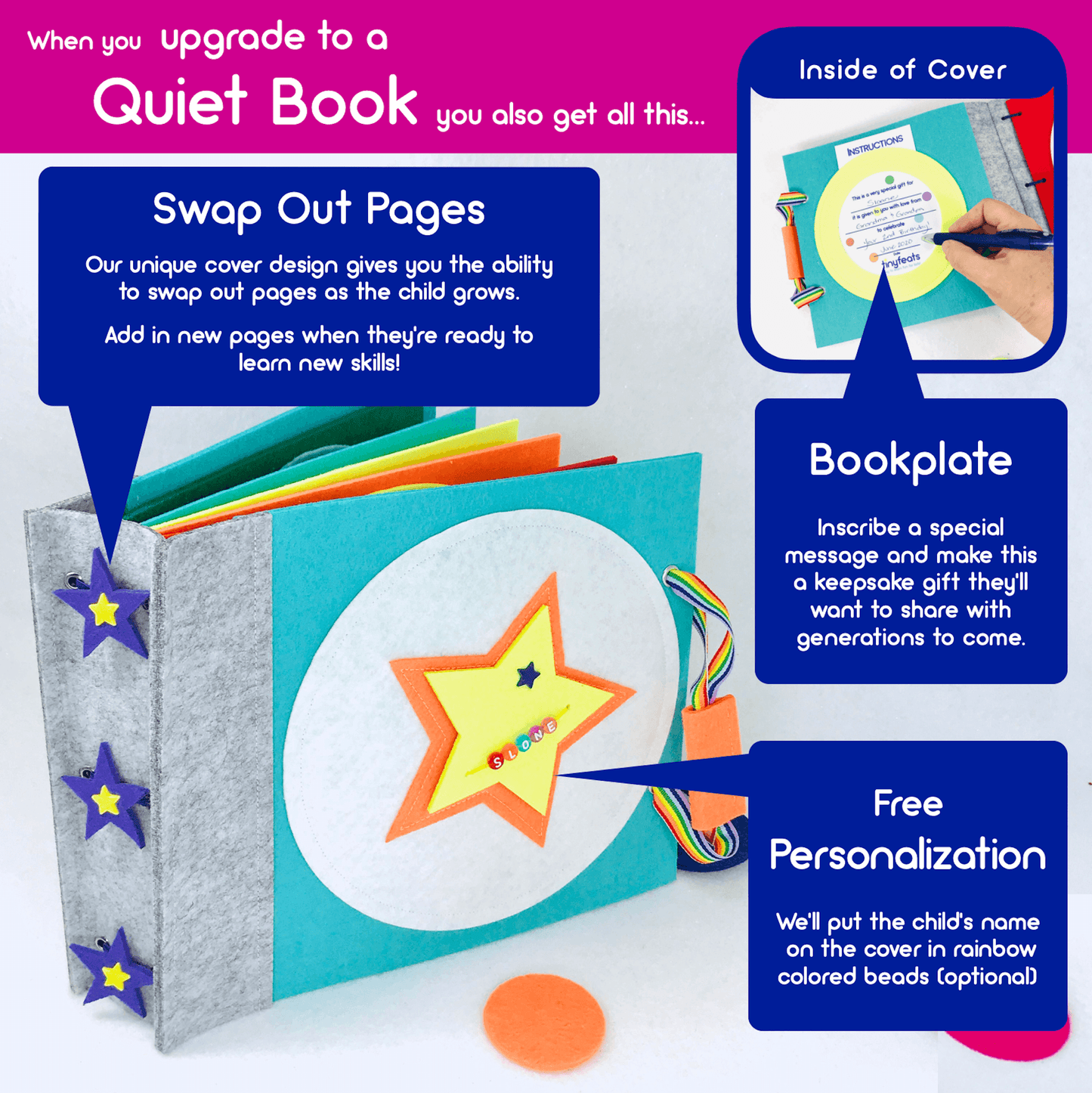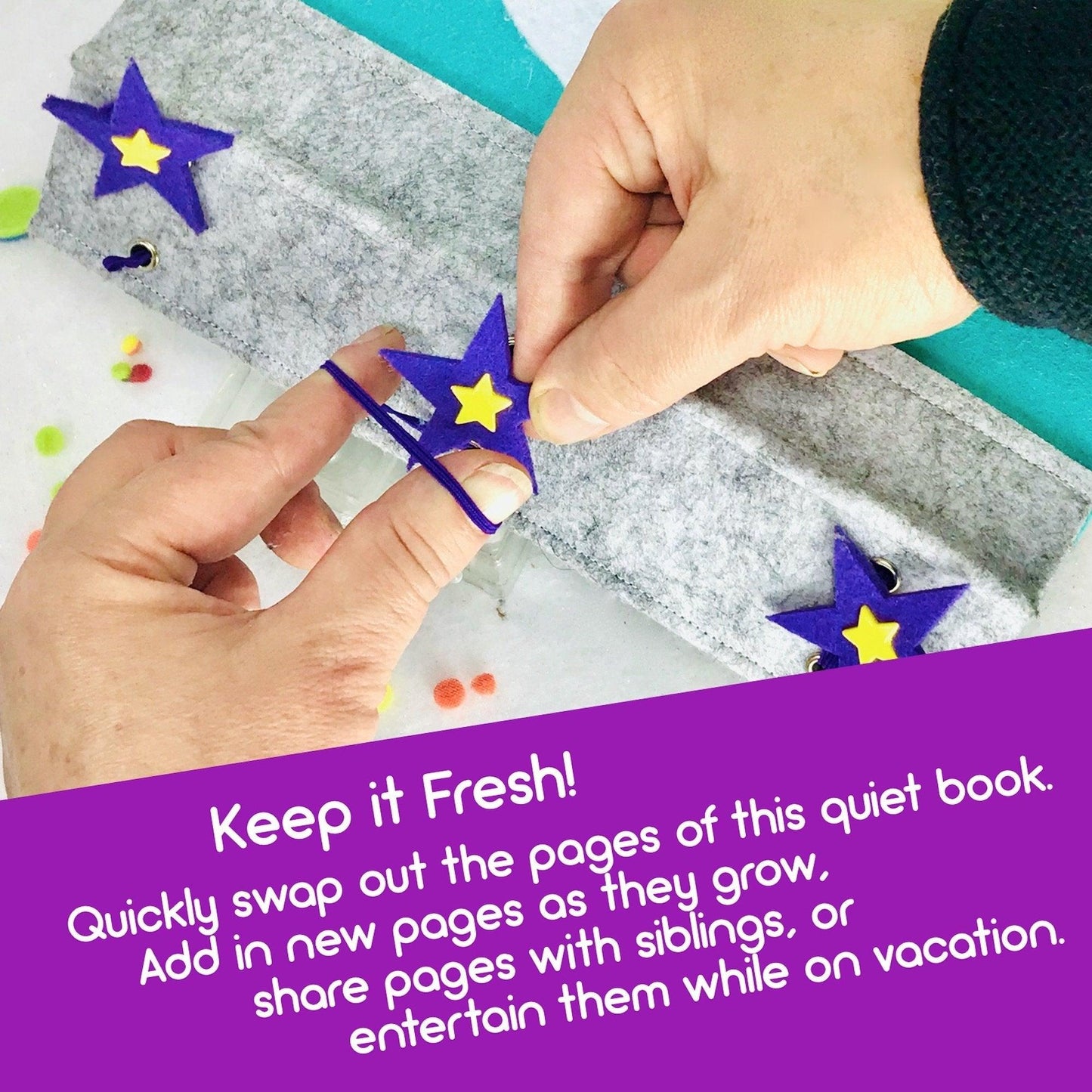 Can't wait to see this unwrapped
Can't wait to see this unwrapped
Excellent skill and teaching product.I wat...
Excellent skill and teaching product.I watched our oldest granddaughter (3 years old) use the tweezers and enjoyed her progress.👍
This is my second time to shop at TinyFeat...
This is my second time to shop at TinyFeat and Sasha doesn't disappoint. There were some minor glitch in my order with missing pompoms (Color Match tweezer page) and a couple upside down numbers below the digit flap page (Lift Flap game). When the issues were brought to her attention, she didn't hesitate to make it right by sending me replacement pompoms and two new activity pages. She definitely stands behind her work and I'm so grateful to find this gem!