tinyFEATs DIY
Regular price
Sale price
$ 2.95 USD
Unit price
per
Sale
Sold out
Make your own Ladybug Lacing and Zipper Busy Book Page for the TinyFeats Busy Box or Quiet Book!

How to Sew your Own DIY Quiet Book Tutorial and Instructions.
This instant download ePattern includes:

⭐️ detailed easy to follow step-by-step instructions written in native English
⭐️ high resolution images make it easy to follow along
⭐️ full scale, printable pattern pieces
⭐️ detailed materials list for easy shopping
⭐️ instant download pdf prints from any printer!

BONUS #1 - Includes instructions for the freezer paper method.. it makes cutting easier, faster and way more accurate.

BONUS #2 - a full page of pro tips specific to this pattern. Its a thoughtful addition to ensure that your project is a smashing success!

Finished page measures 8 1/2" x 9
Skills Required: Just a passion for making things and basic sewing skills

🌈 THIS PATTERN IS COMPATIBLE WITH ANY TINYFEATS QUIET BOOK OR BUSY BOX!🌈
Whether you sew it all yourself or buy one of our ready made items ALL Tinyfeats products are compatible. So you can purchase a cover and sew your own pages, or buy pages for a book you've sewn. As long as you follow the pattern everything is interchangeable. It's the freedom to sew ONLY when you have time, or the desire too. Buy it, sew it.. the choice is yours! 

❤️🧡💛💚💙

🐞 The Ladybug Lacing and Zipper Quiet Book Page
Learn to zip a zipper and lace a shoe, this is one of our most loved pages. The ladybugs wings lift up to make it easier for little fingers to learn lacing, because they can see whats happening underneath. How many different ways can you find to lace the ladybug? 
🎉 BONUS Activities too! The back of the page features a study of the letter q. Inspired by the Montessori Sandpaper Letters, this raised felt letter give the child a chance to practice tracing the shape, its practice needed for future development of handwriting skills, plus, its a sensory delight. Also includes a phonics coach with the phonetic sound, example word, and a helpful illustration.
TEACHES: Fine Motor Skills, Practical Life Activity
AGES: Best suited to Toddler and Preschool aged kids (2 year old, 3 year old, 4 year old and 5 year old)
This page is compatible with all the TinyFeats Busy Boxes and Quiet Books

*Busy Book Cover Pattern is NOT included in this listing* but you can get it here
You can also purchase a sewing kit for this page, kits include all of the pre-cut pieces you'll need to make this quiet book page. You can Order a DIY Sewing Kit here. 
Share
View full details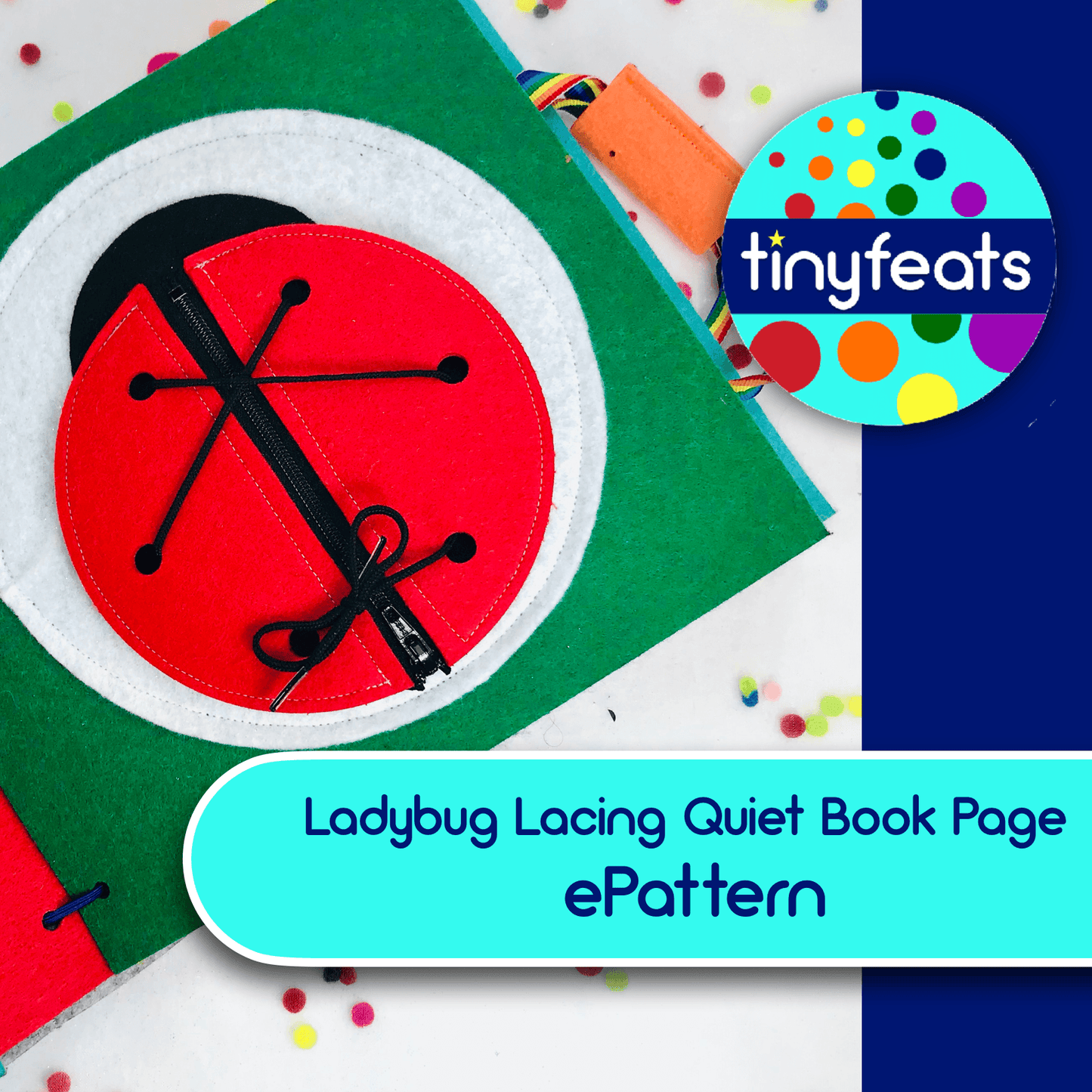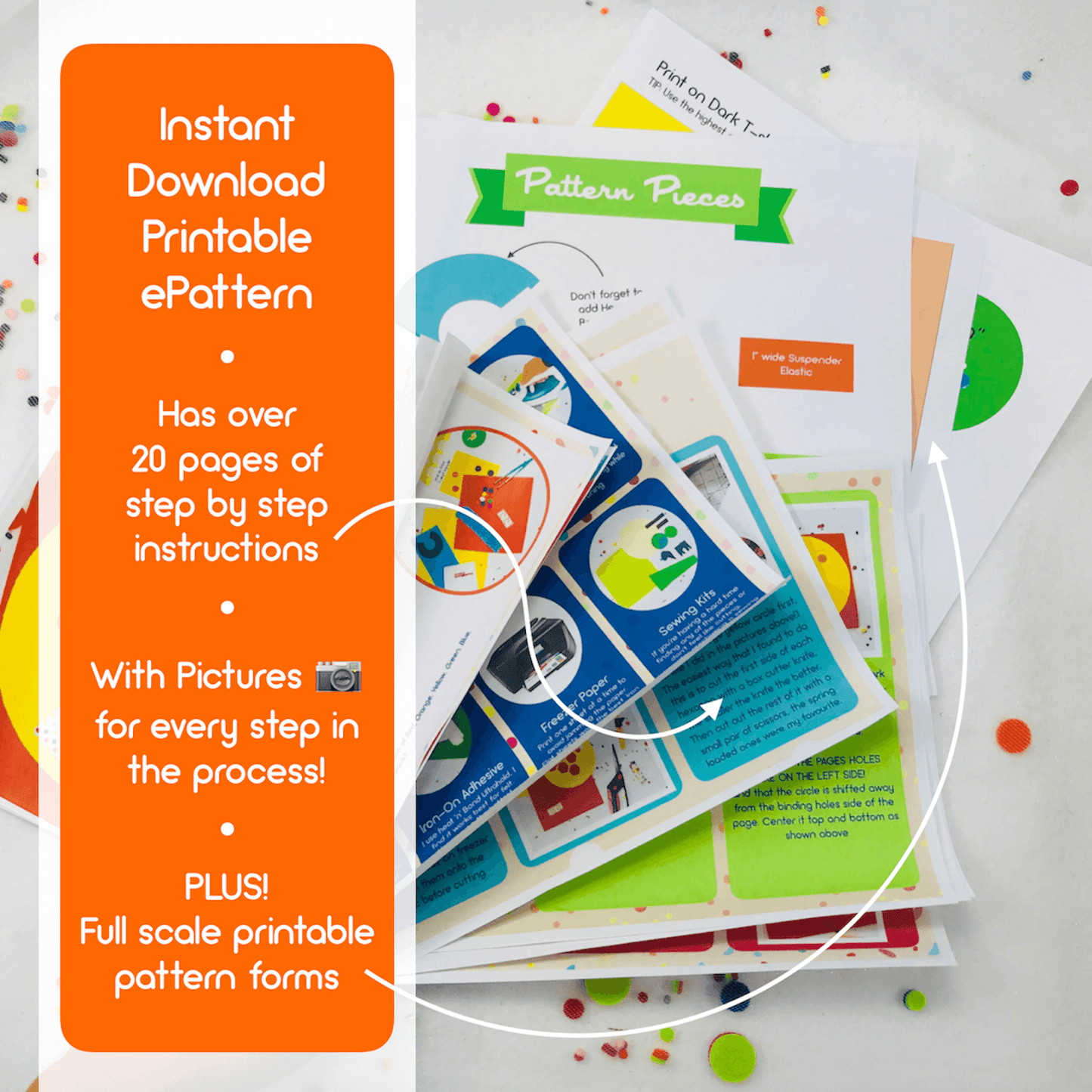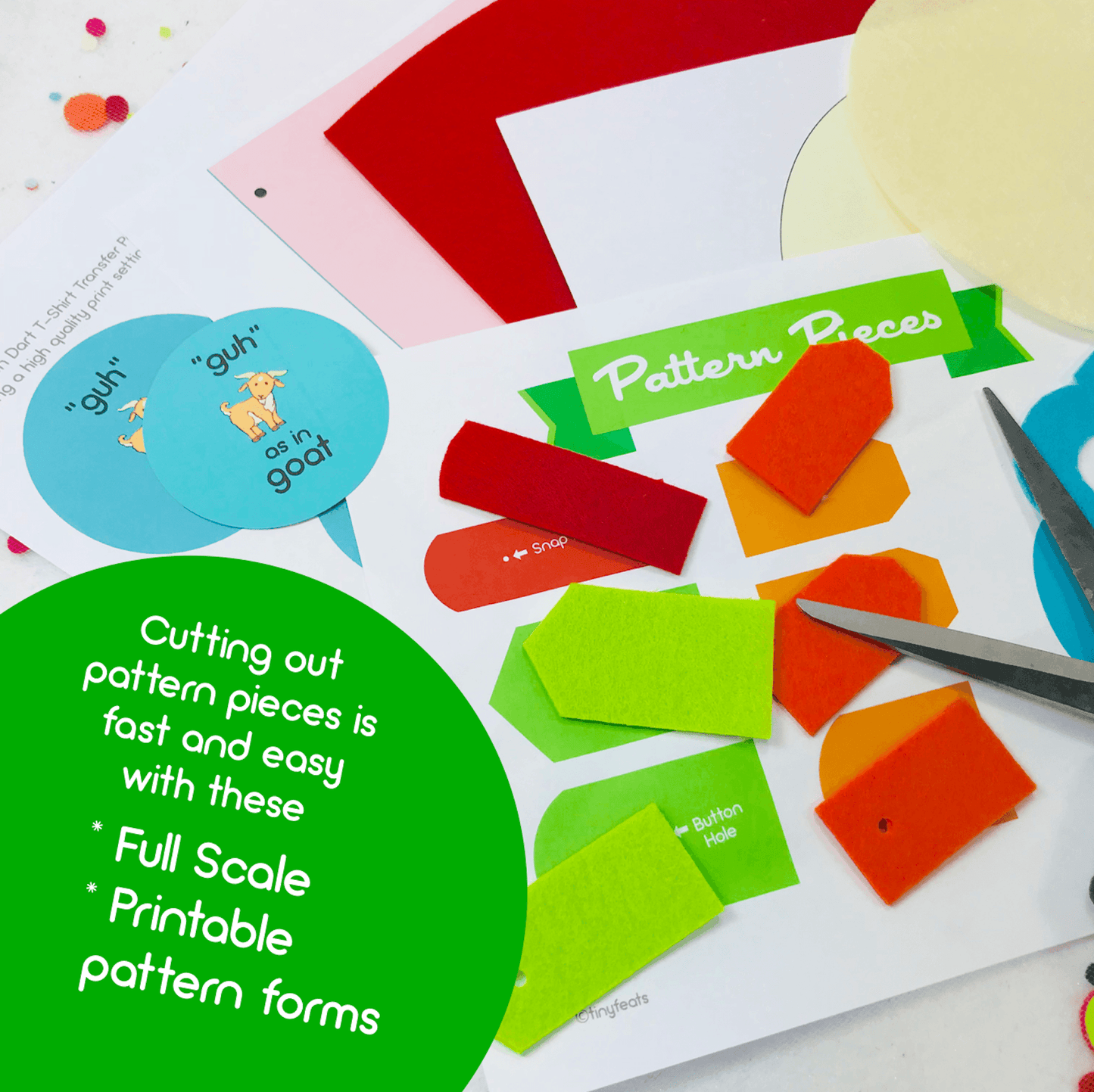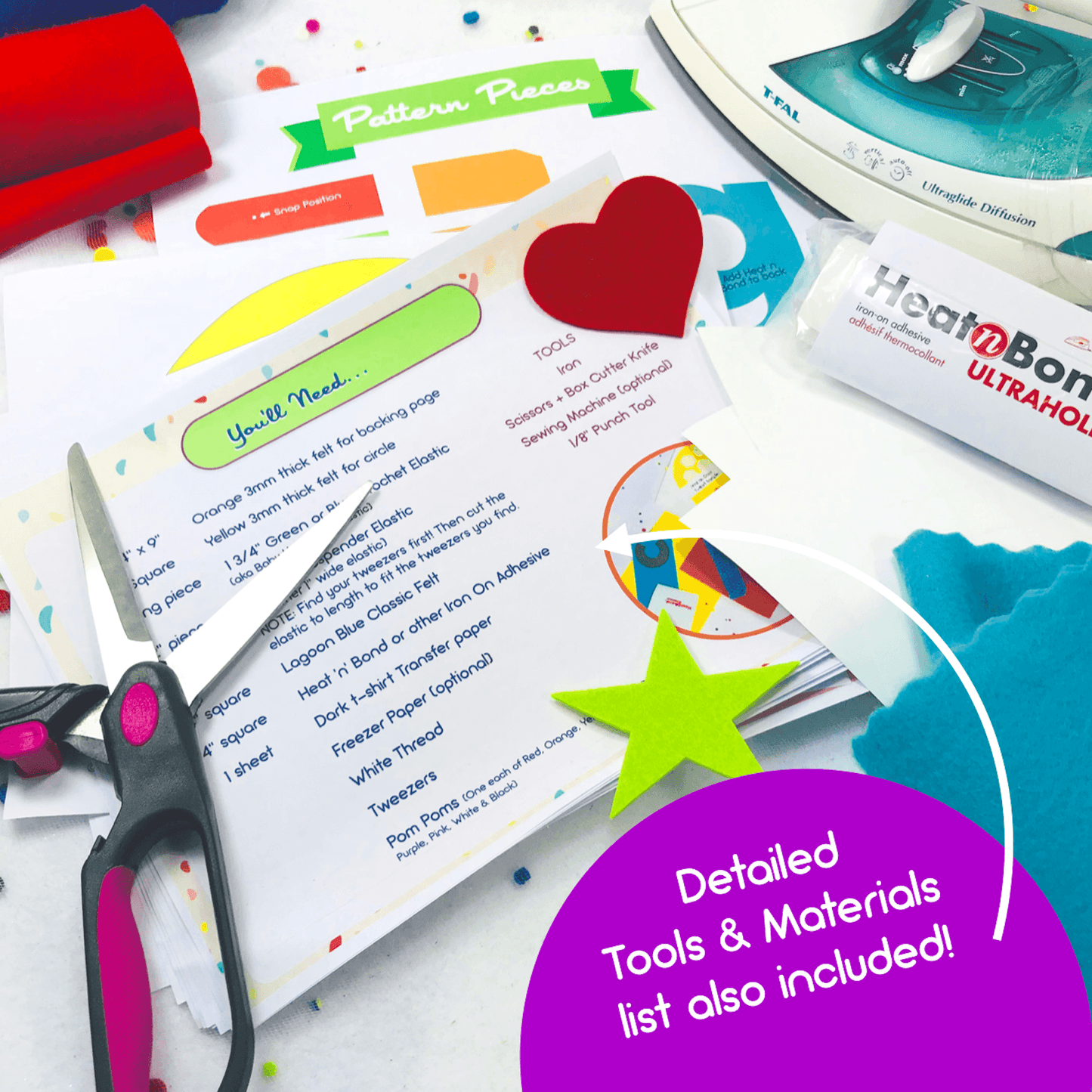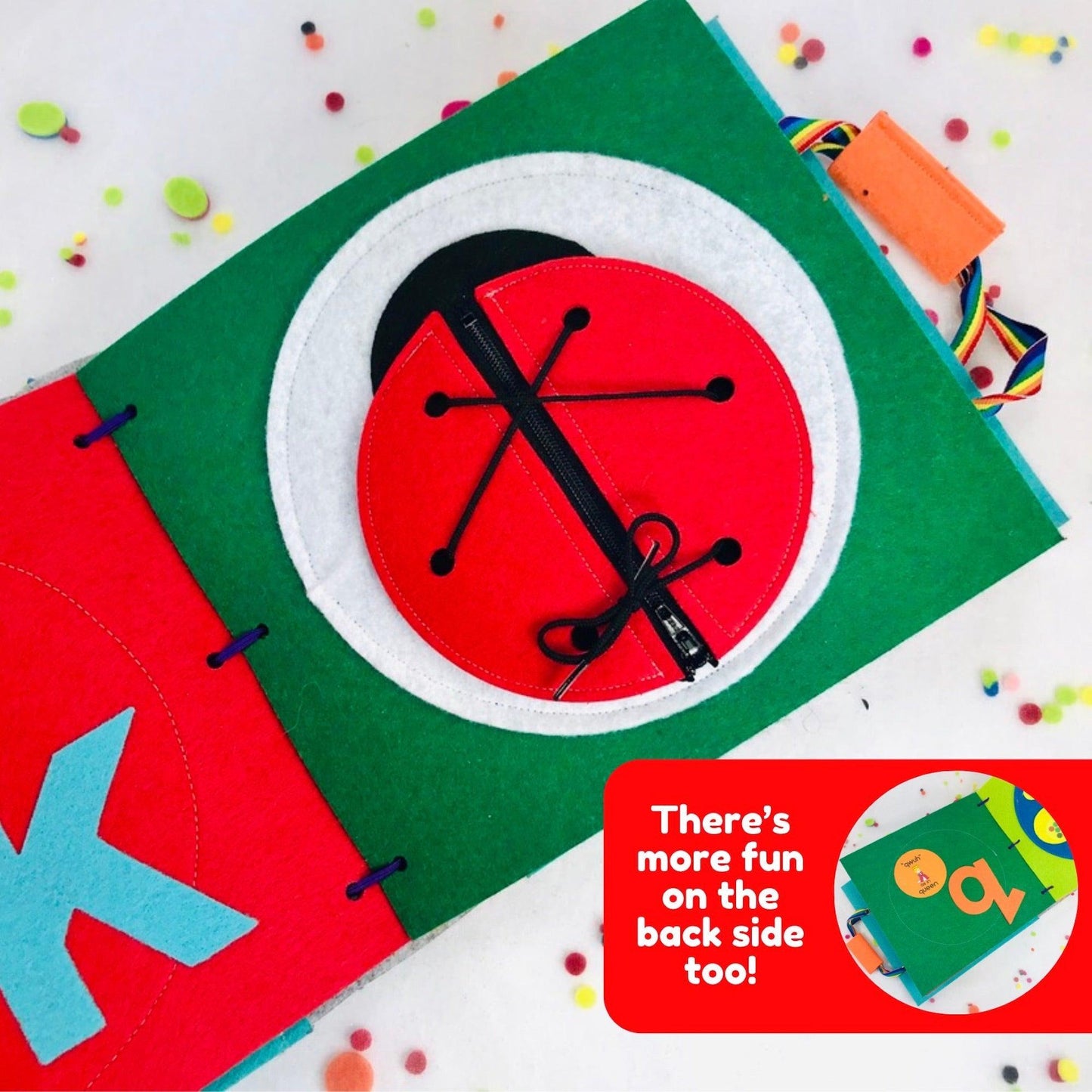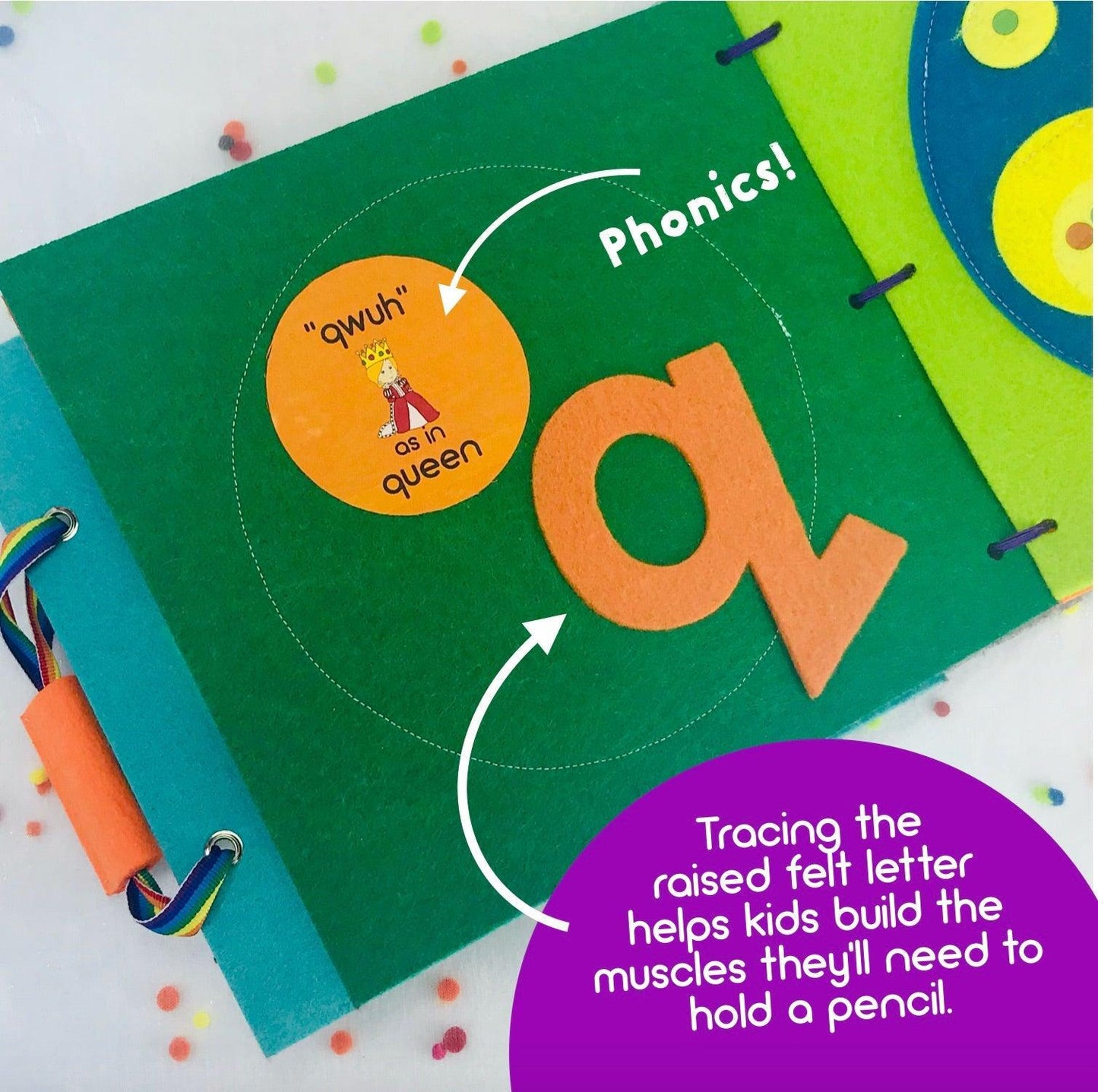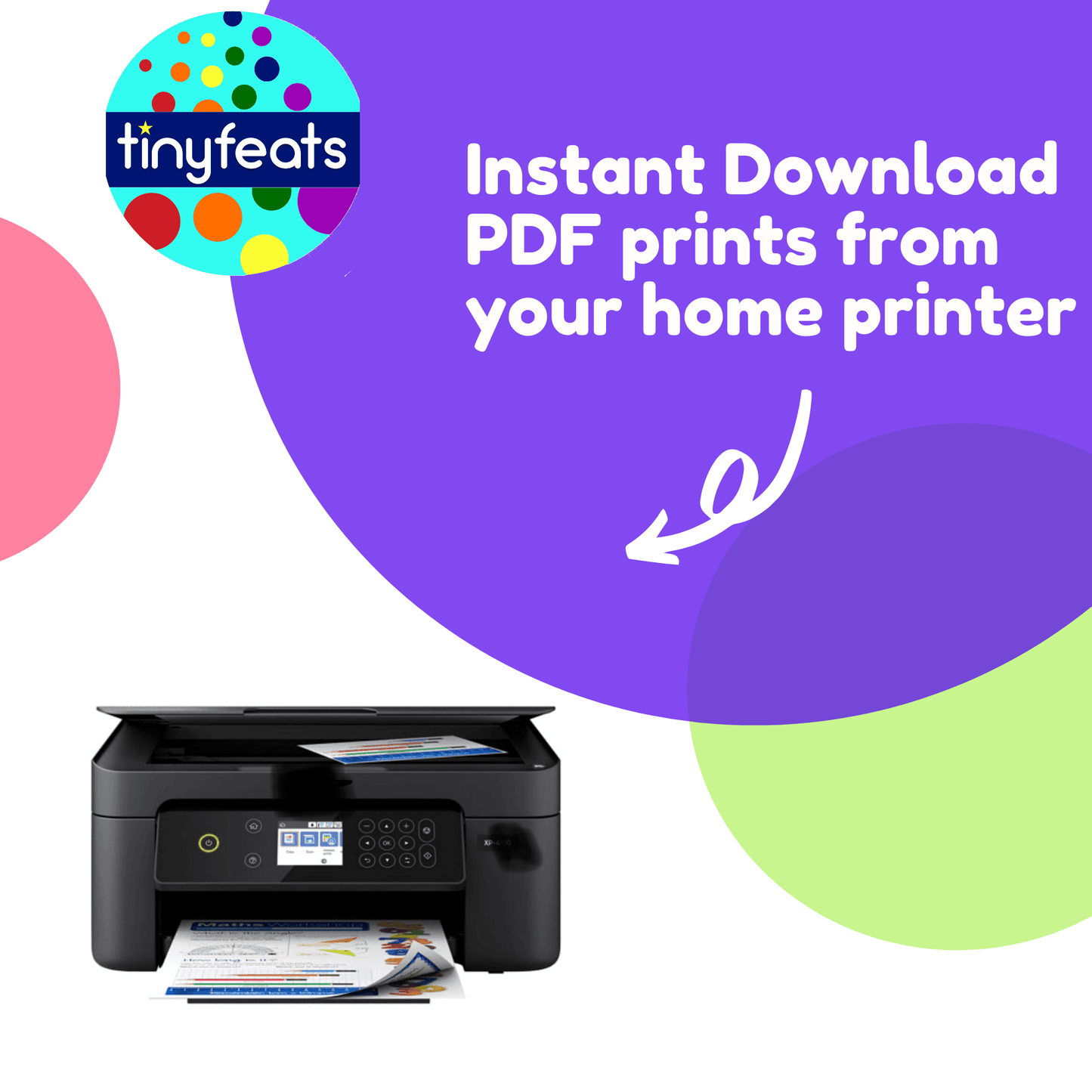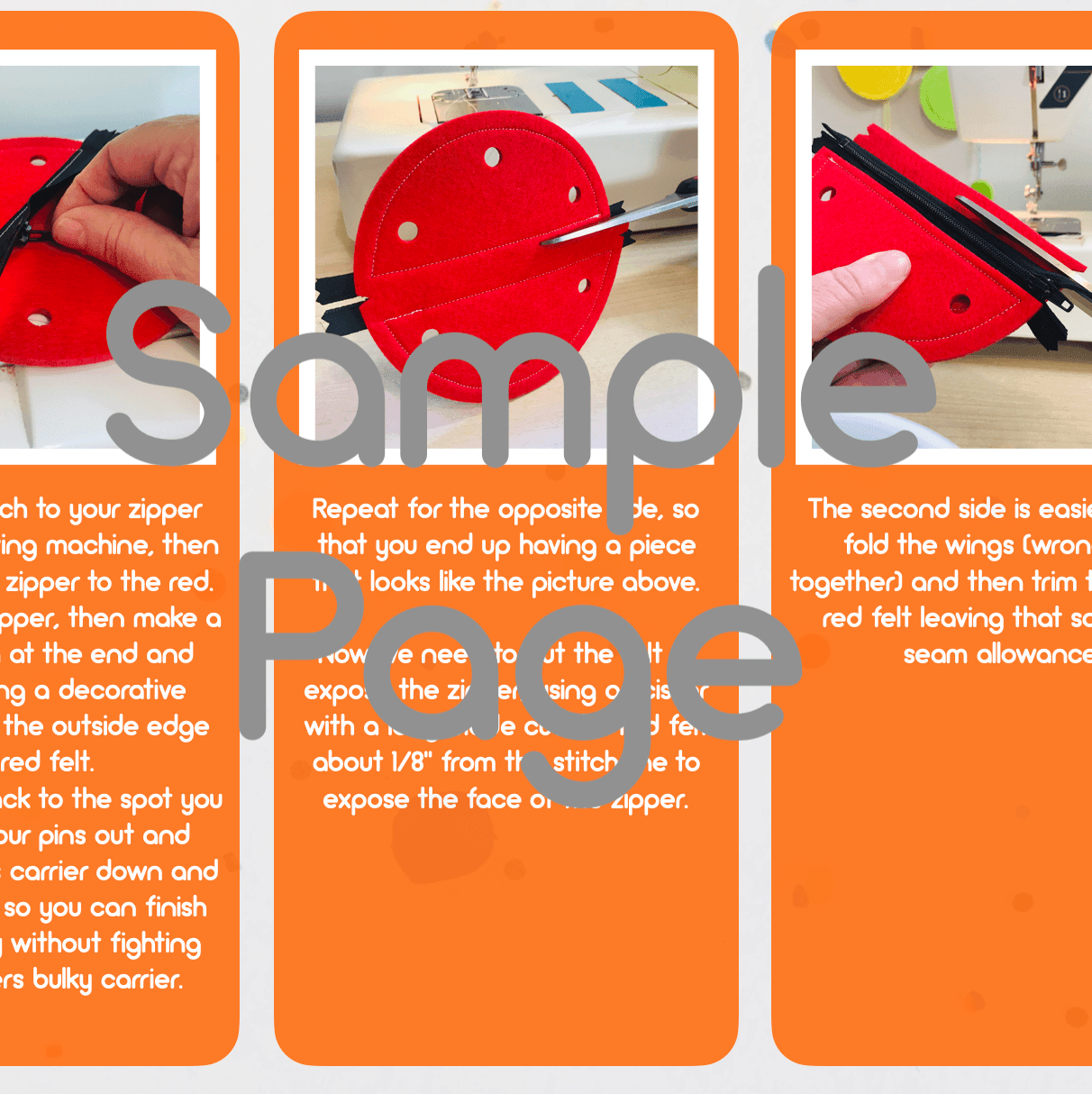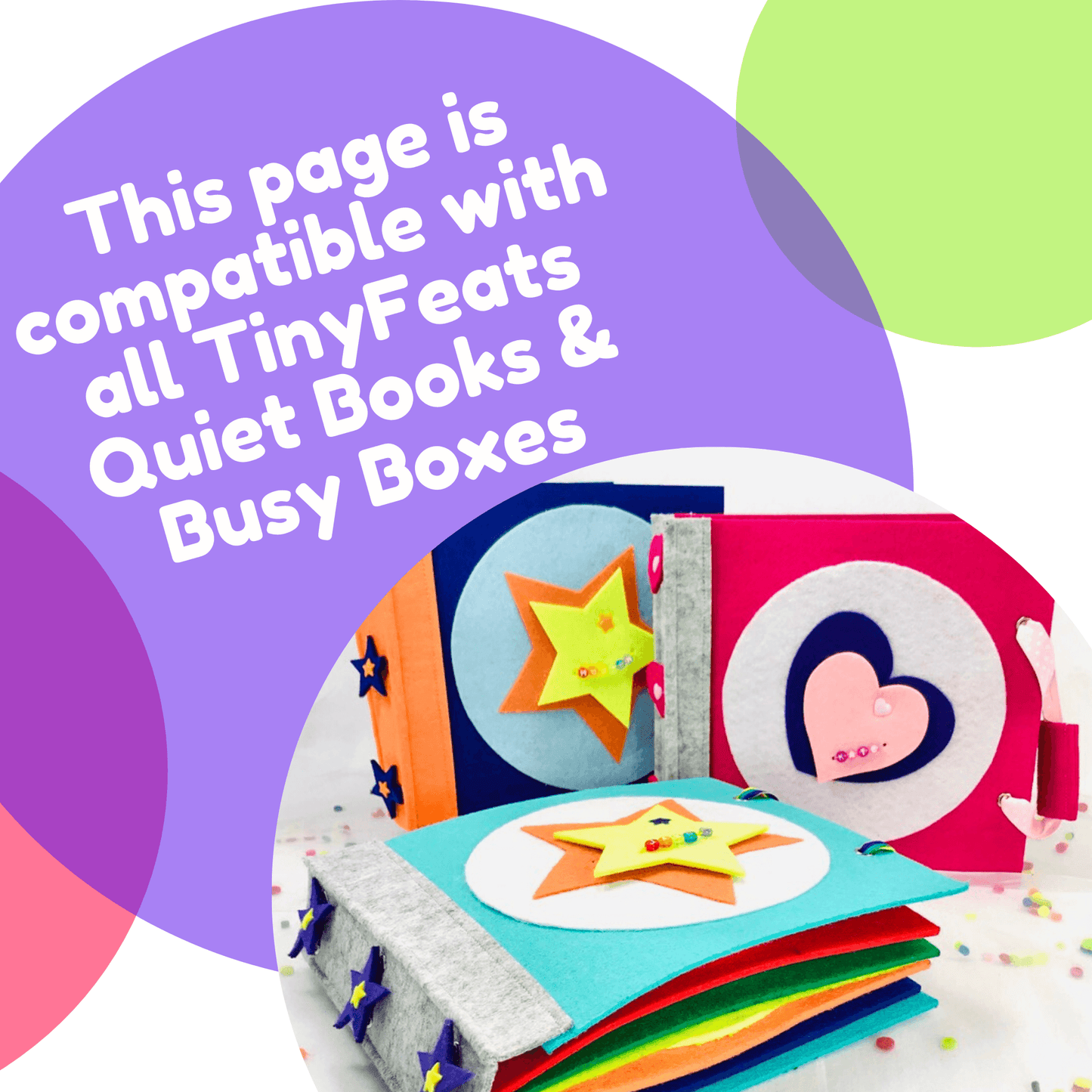 It looks great. I went ahead and ordered...
It looks great. I went ahead and ordered 8 blank pages. Can't wait to get started. This is for my 2 year old grandson who thinks like a 5 year old.