tinyfeats
Regular price
$ 129.00 USD
Regular price
Sale price
$ 129.00 USD
Unit price
per
Sale
Sold out
In stock
🙌  An entire Quiet Book dedicated to helping kids to develop fine motor skills!
This clever little busy book gives your toddler, preschooler, or kindergarten aged kid a chance to hone their motor skills with these fun and interactive activity pages designed to build dexterity in their little fingers.
Plus, all of these activities are contained in one easy to grab-and-go felt book, so kids can play/learn at home, in the car, or anywhere they need to wait, its the perfect screen-free alternative to pass the time!
This felt Quiet Book includes:
⭐️ Your choice of Book Cover (Aqua, Pink, or Dark Blue)
⭐️ Personalization- we'll put the childs name on the cover in rainbow colored beads
⭐️ 5 Double Sided, Quiet Book Activity Pages that focus on Fine Motor Skills Development in 2 year olds, 3 year olds and 4 yr Old Kids
The Fine Motor Activity Pages included in this Quiet Busy Book are:
> Buckle, Snap, Zip
> Color Match Tweezers
> LadyBug Lacer
> Shapes Puzzle
> I Can Spell my Name
👉 PLUS there are bonus activities on the back of the page too! Each page includes an appliquéd felt letter for the child to practice tracing the shape (inspired by the Montessori Sandpaper Letters!) and also a phonics activity related to the featured letter. Combining the act of tracing and saying the sound can help make it easier for kids to remember!
FAST, FREE SHIPPING for orders over $75!
All orders ship out in 1-2 Business Days so you'll get it fast!
🇨🇦 and 🇺🇸 orders usually arrive in 3-10 days.
🎁 You can add additional pages to this book now, or next time you want to send a special gift! To check out our current selection of quiet book pages click here.
📏Measurements:
We tested and tested till we found the perfect size for a kids quiet book, its small enough to fit in a child's lap and big enough to create a good sized play surface for the activities.
Activity Pages are 9" x 8 1/4"
Books are approximately 10" x 8 1/2" x 2" - 5" tall
(depending on how many pages you have included at any time)
🧵 Materials: All felt is 100% Polyester for stain resistance and durability.
🧼 Care & Cleaning: Machine Wash or Hand Wash. Tumble Dry or Lay flat to dry. Iron with low heat and pressing cloth.
🙋‍♀️ QUESTIONS?
Send me a message, I am very quick to respond and always happy to help. I can help you build a custom quiet book by providing page suggestions if you like.
Share
View full details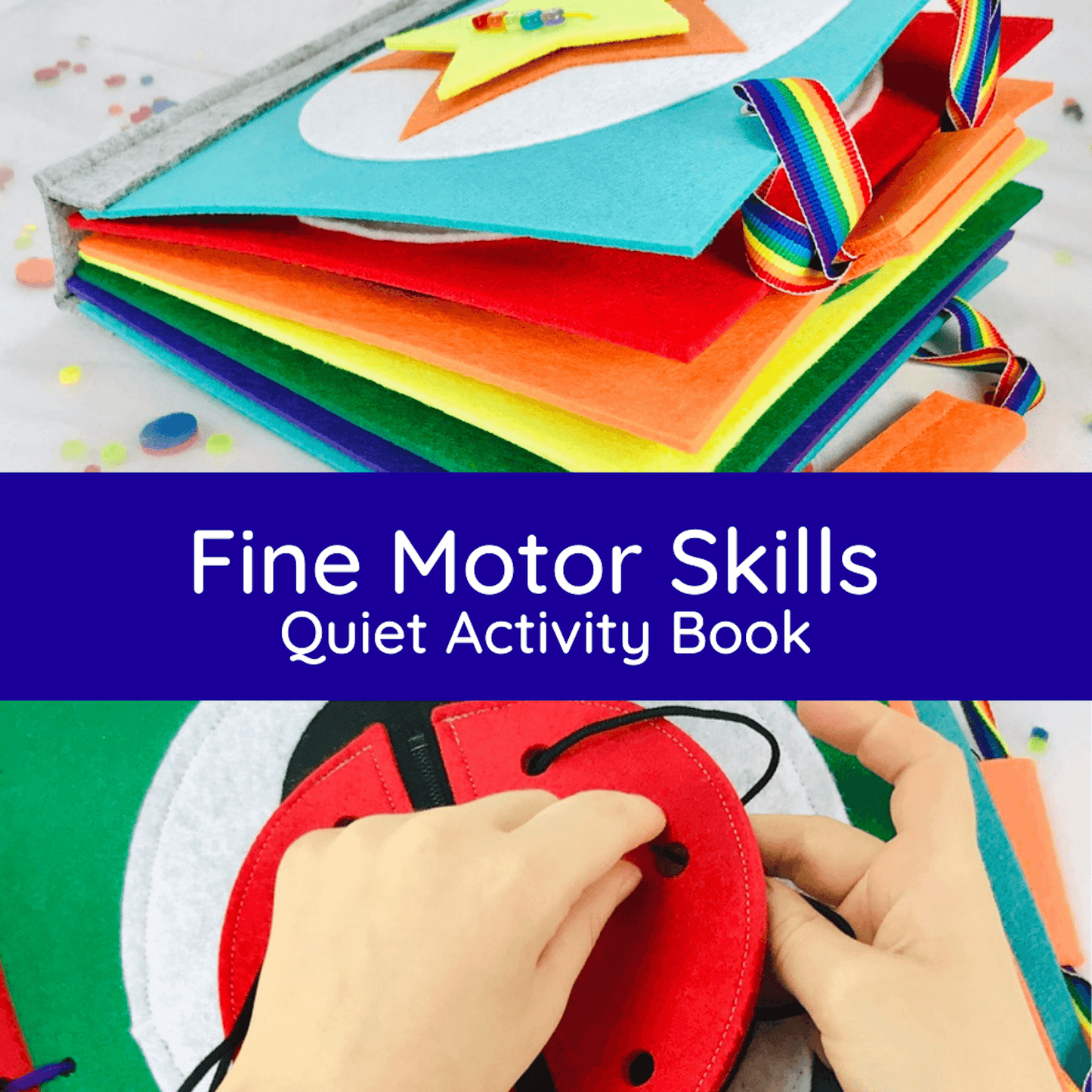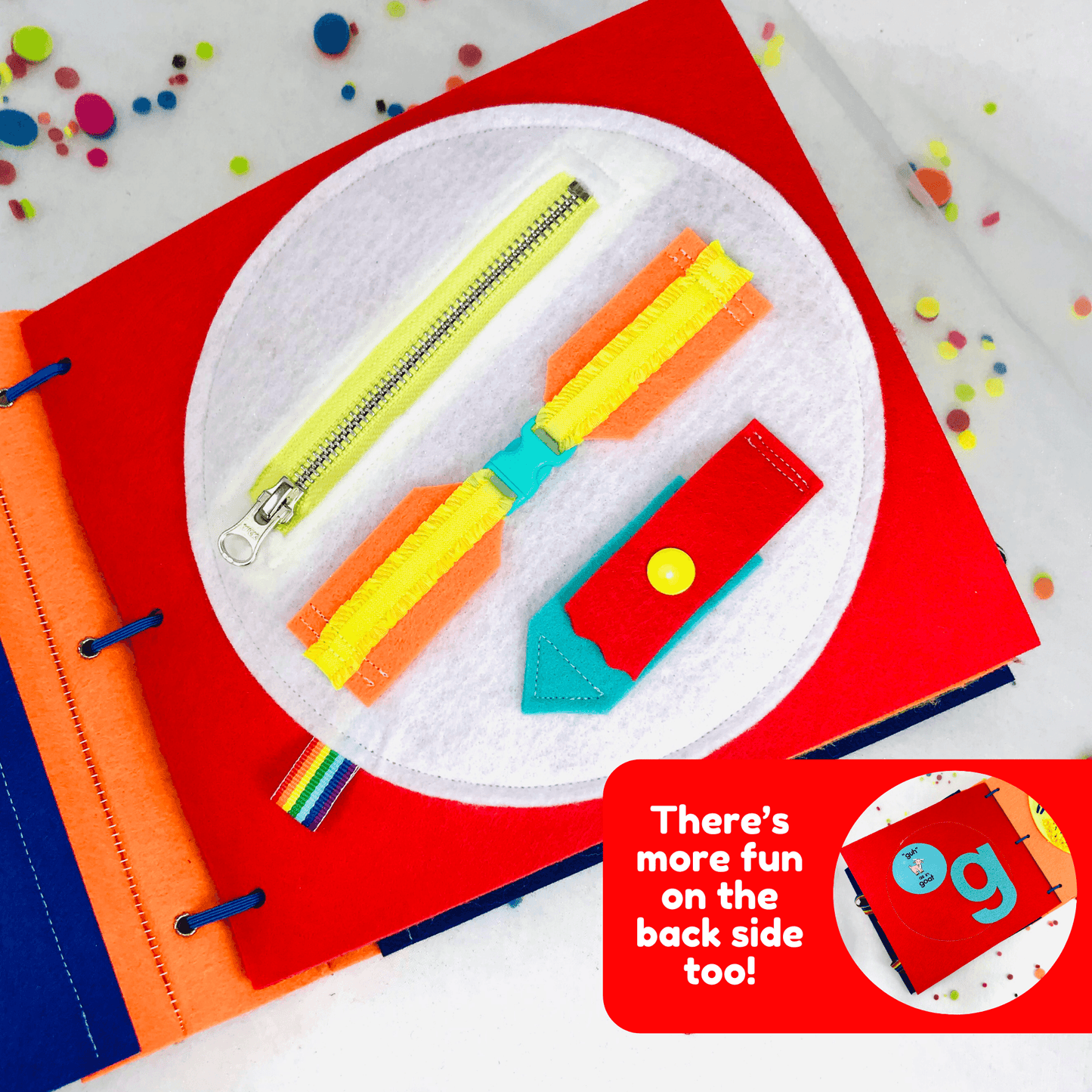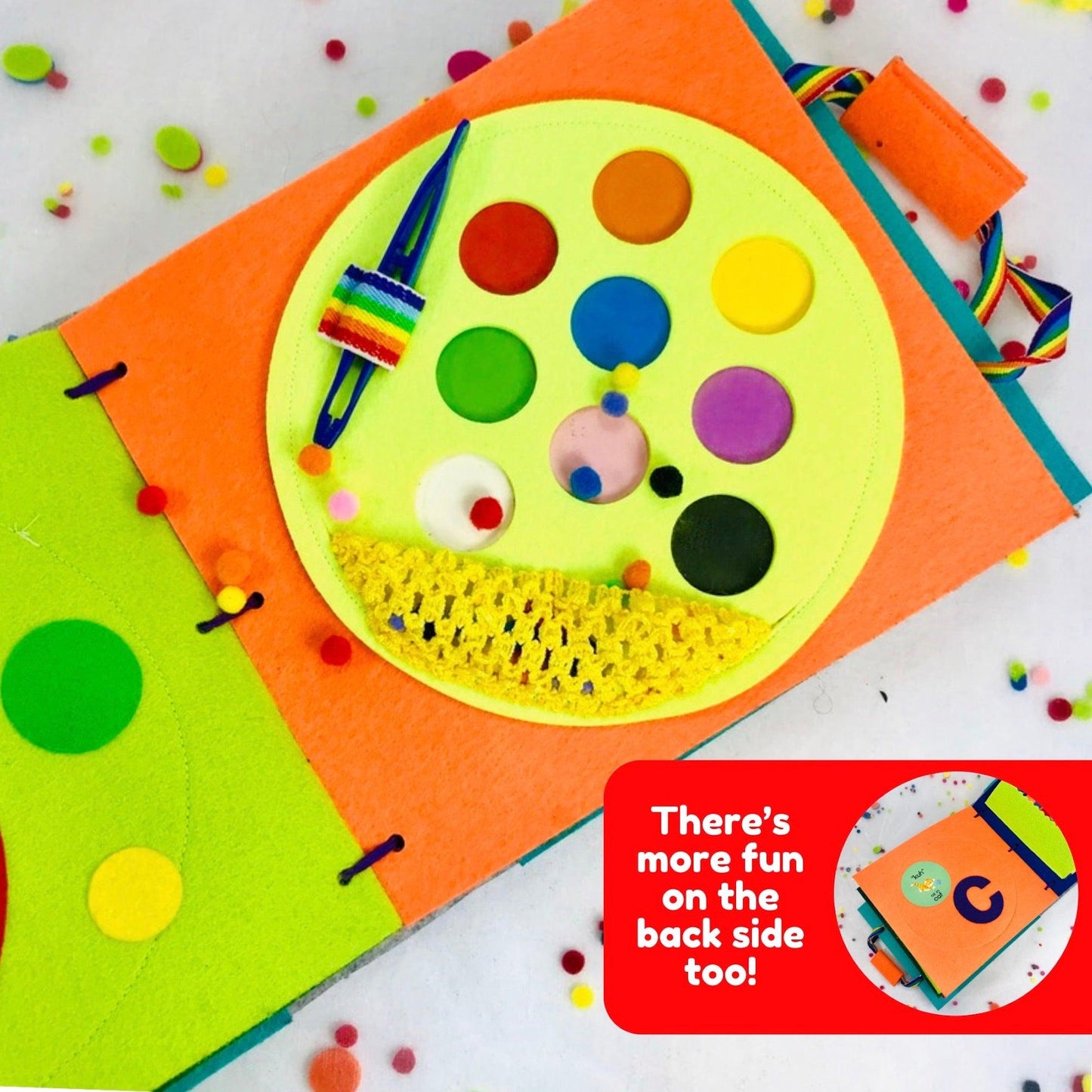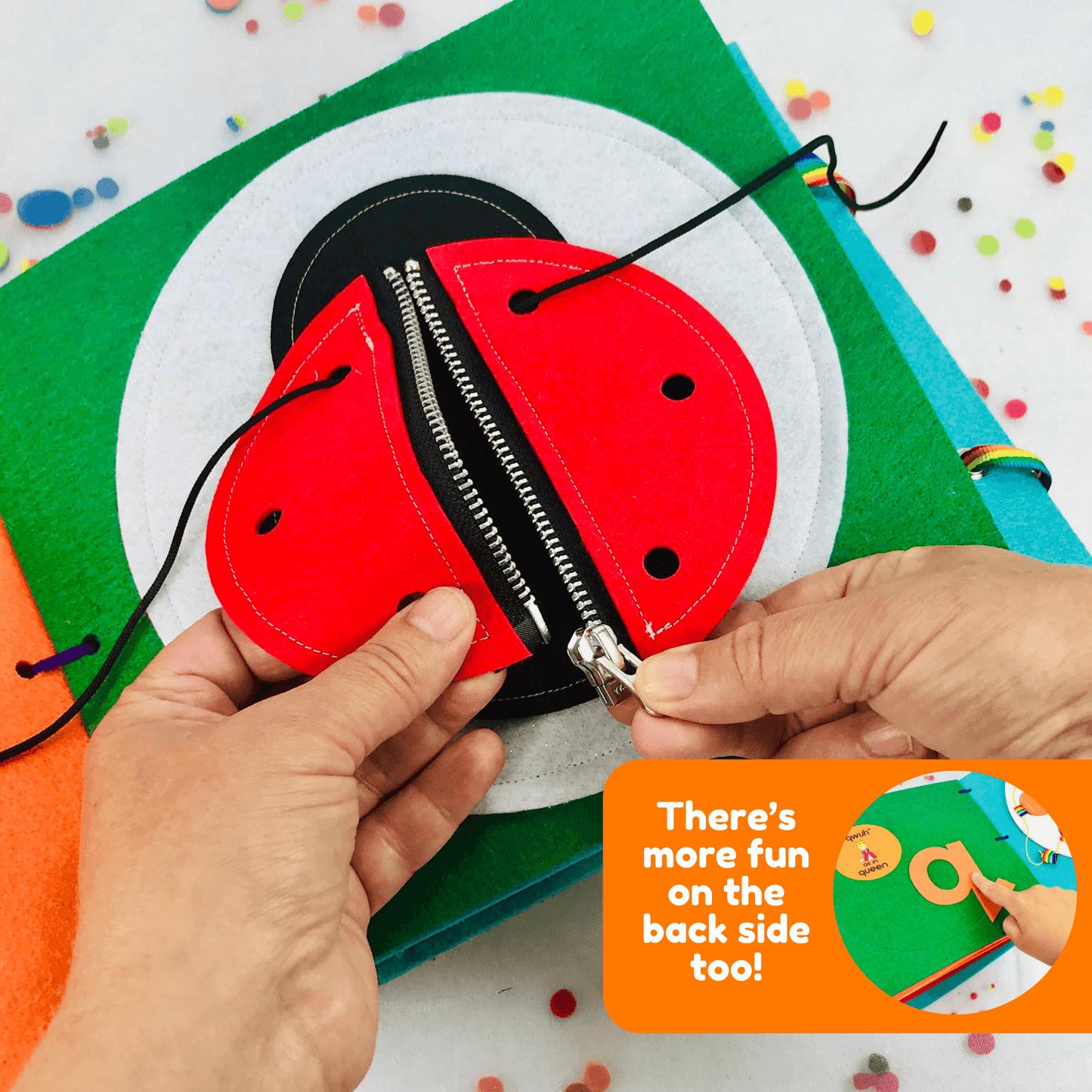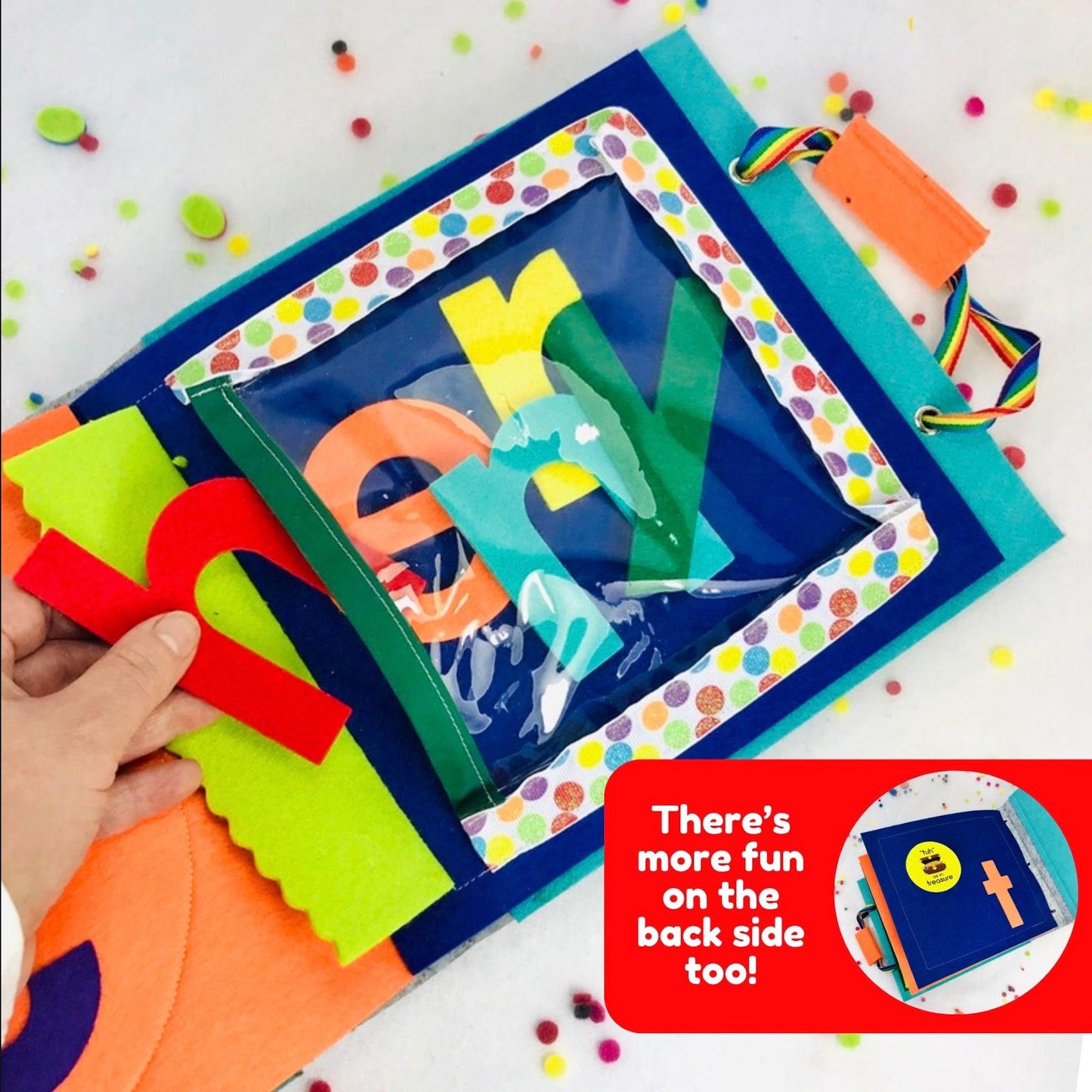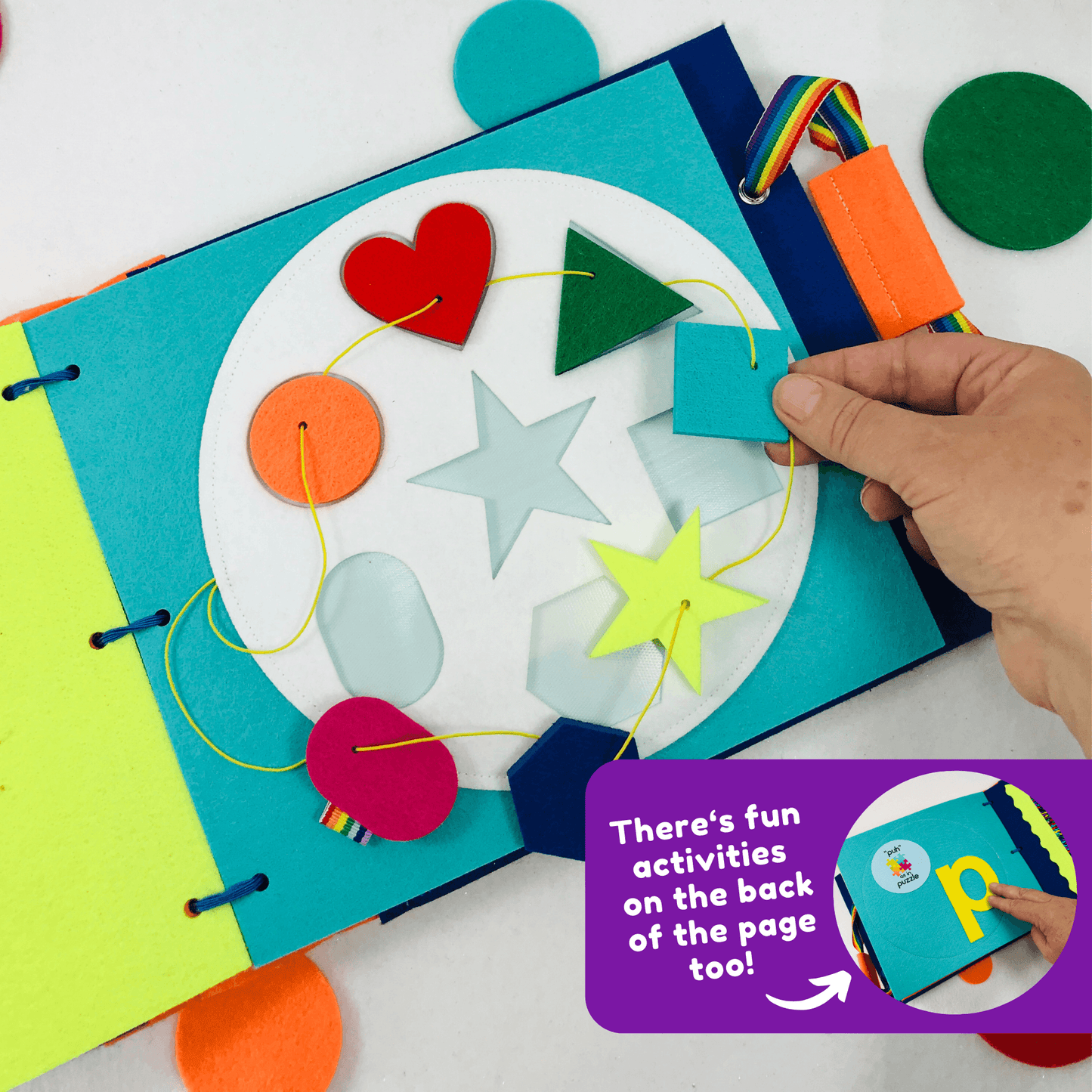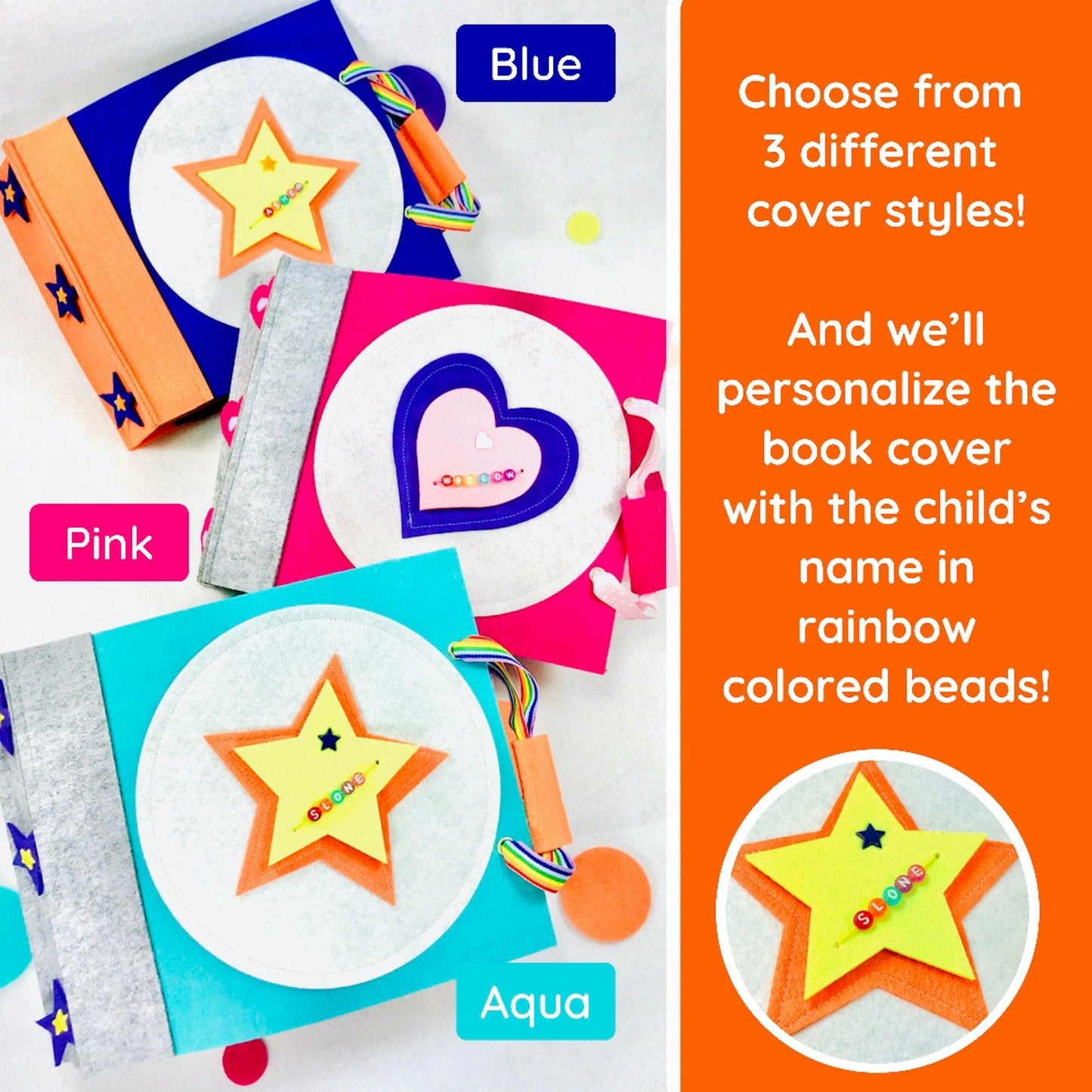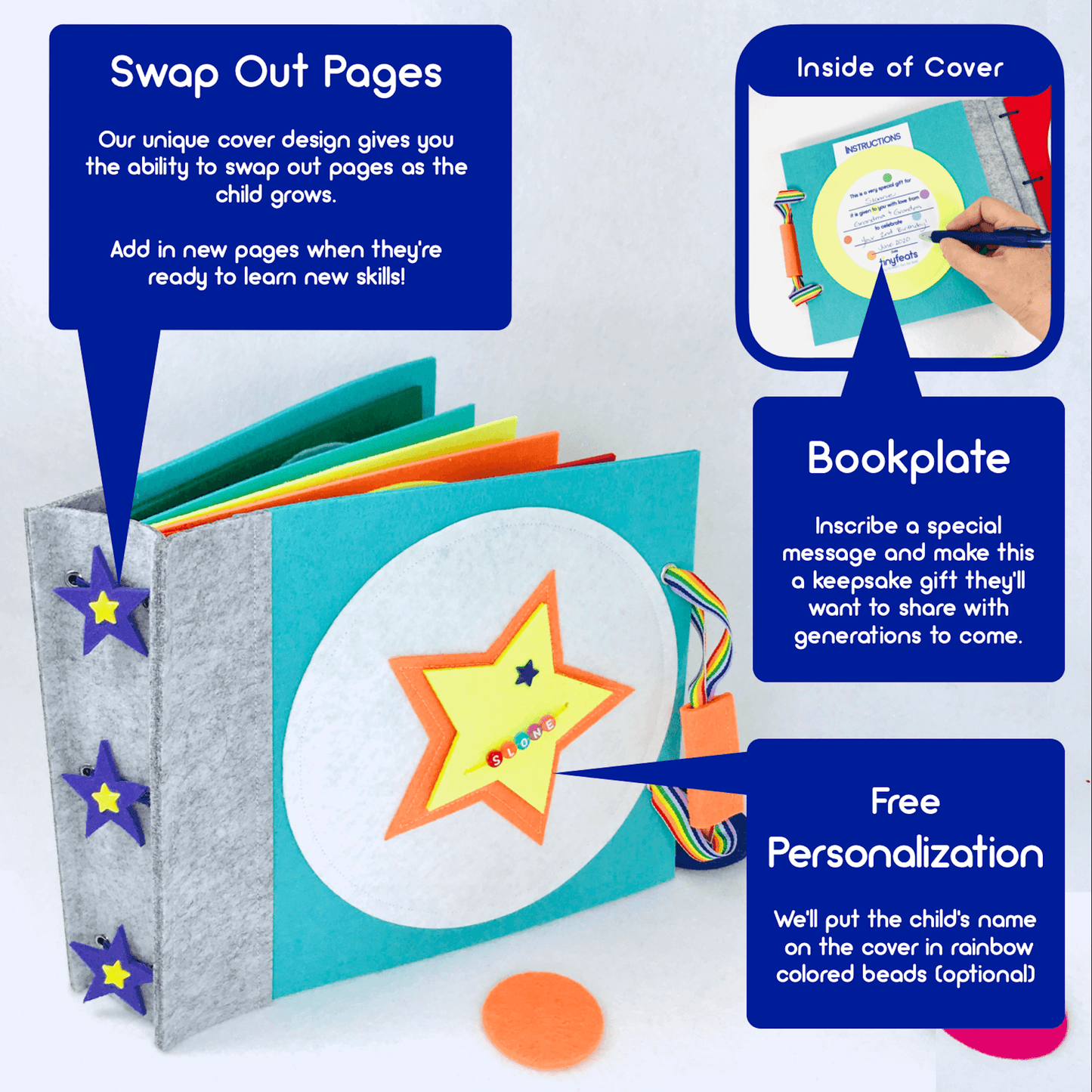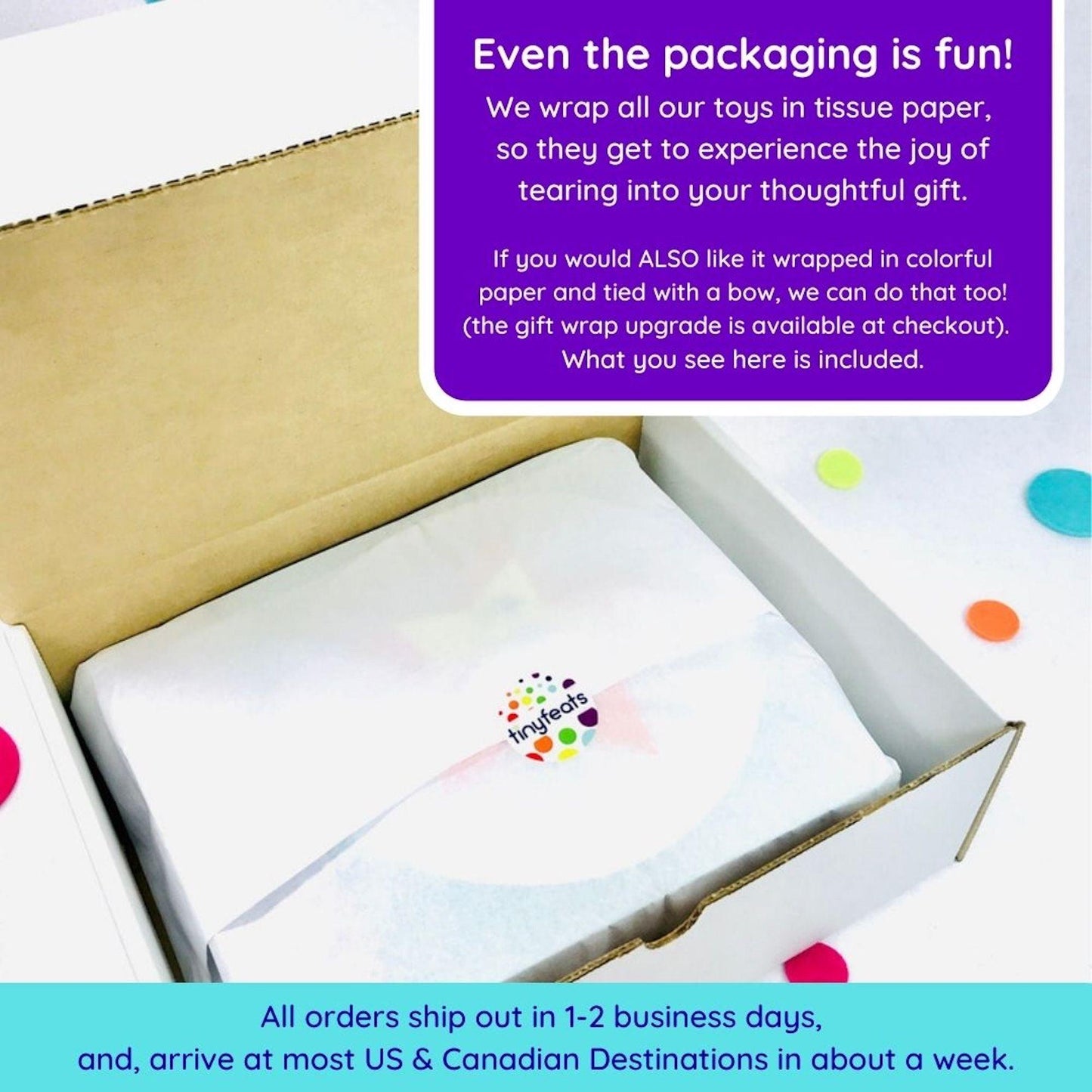 Beautifully made, high quality, and fast s...
Beautifully made, high quality, and fast shipping!