tinyFEATs DIY
Regular price
$ 59.00 USD
Regular price
Sale price
$ 59.00 USD
Unit price
per
Sale
Sold out
Make your own Toy Car Playscape! This sewing kit includes everything you'll need to DIY your own Felt Roads Activity Mat for kids. Its the perfect way to keep 'em entertained (and happy) while travelling with kids.
INCLUDES:
🌈 PRE-CUT FELT PIECES - and all the supplies you need to create this activity mat including charms, elastic, beads, iron on adhesive (except thread, its hard to ship)
🎦 VIDEO TUTORIAL - watch as I make a complete mat from start to finish.
🤓PDF ePATTERN - instant download printable sewing pattern with step by step instructions and over 75 high resolution detail images so you'll know how to replicate this project exactly.
This is project is best suited for a sewer with INTERMEDIATE skills, and will take between 2 - 4 hours to sew.
🚘 THE TINYFEATS CAR MATS ARE AWESOME BECAUSE:
🚙 The FIVE (5) POP-UP interactive play stations - 
     Pop Up Gas Station with Retracting Nozzle Charm
     Bridge Overpass that you can drive a car over!
     Drive Thru Car Wash WITH 'Water'
     Rotating Traffic Light
     Mechanics Garage with Retracting Door 
👜 CARRY HANDLE - the unique tri fold design includes a handle so kids can carry it on their own.
🚗🚙🚗 STORAGE POCKETS for 3 Cars! With clear windows so you can see which cars you have (very important for a 3 year old hotwheels fan!)
To see a live demo of this play mat, check out this video: 
WHY BUY A SEWING KIT?
Great question! Buy a sewing kit to save money and time. This pattern in particular has lots of little pieces that are time consuming to cut, plus, you would likely end up buying more than you need, and there are small parts like the tool charms that are hard to find at local fabric stores. Plus, all of my sewing kits are ready to ship out next business day, so, this kit will likely arrive before you'd have time to go shopping!

Want to make some Car Mats to sell at Farmers Markets and Pop Up shops in your area? YES you can! There are a few terms that are outlined in detail in the PDF. In a nutshell, you must give me credit for the design, you'll need to sign your creation with the included label, please don't sell them online, and no more that 25 in a calendar year. Thanks for your co-operation and understanding.

You might also like to know:
❤︎ The entire project can be completed in 4-6 hours
❤︎ a Easy-To-Sew pattern - Sewing machine is recommended
❤︎ The finished busy mat is lightweight and fits in a diaper bag
❤︎ The finished playscape measures 13" x 20" laid flat
❤︎ Pattern has been tested extensively for accuracy
❤︎ Is an Exclusive Original Design
❤︎ Handmade gifts like this activity mat make cherished keepsakes
The original prototype of this Matchbook Car City Driver PlayMat has been tested extensively with my 2 and 4 year old kids and is holding up beautifully.
Share
View full details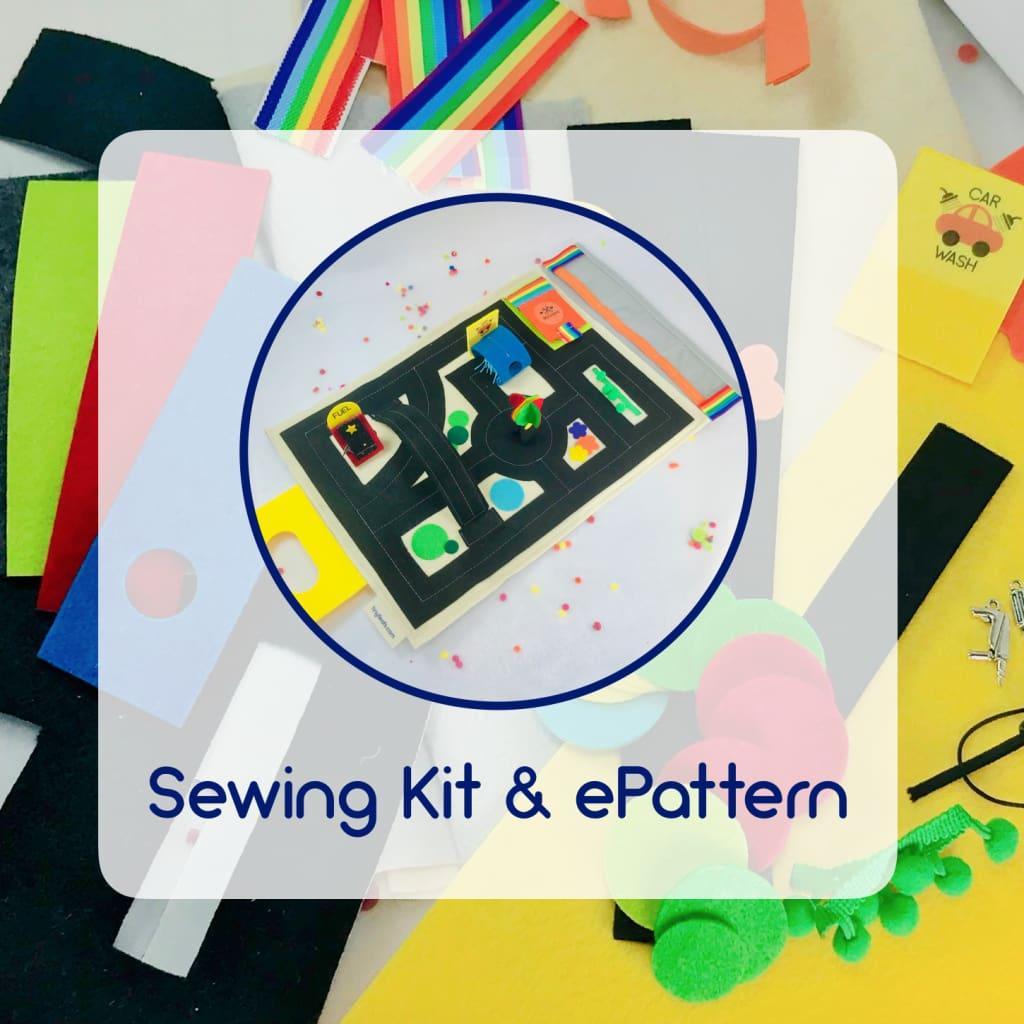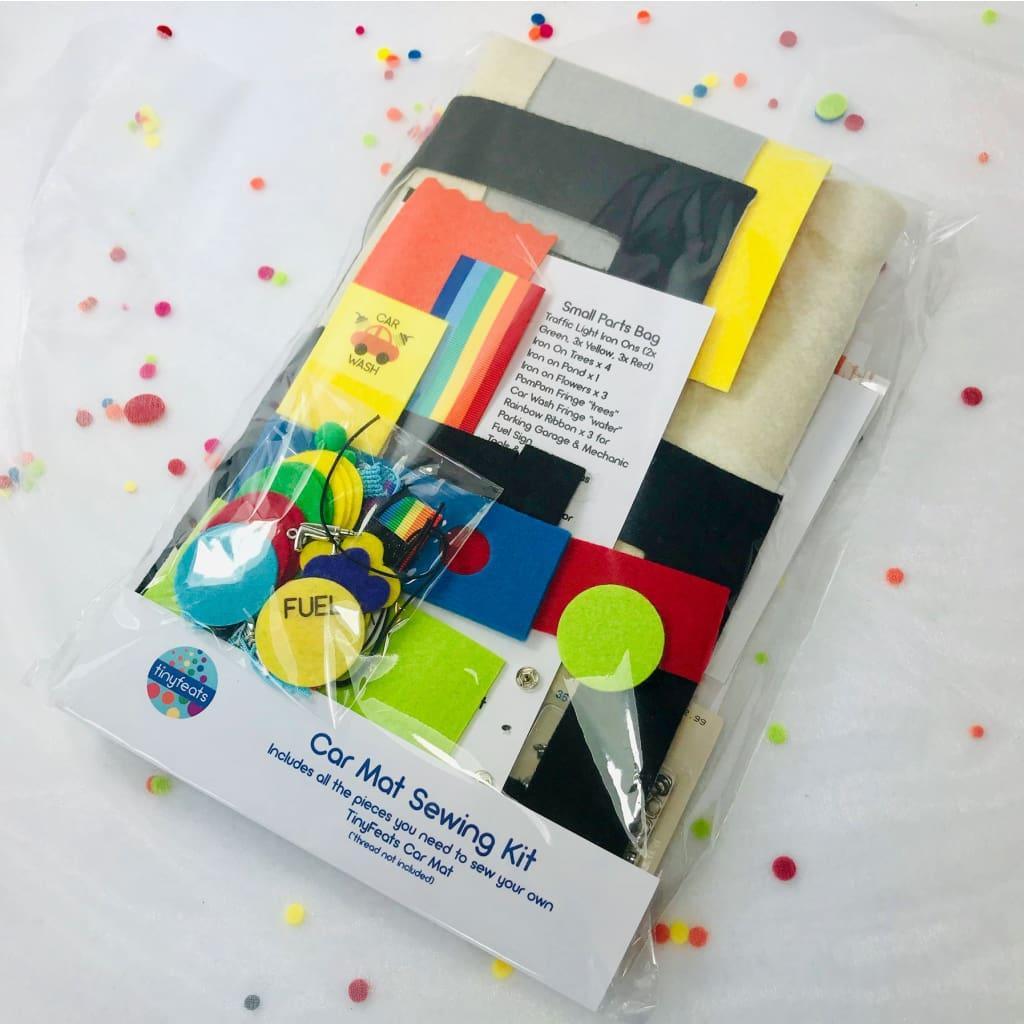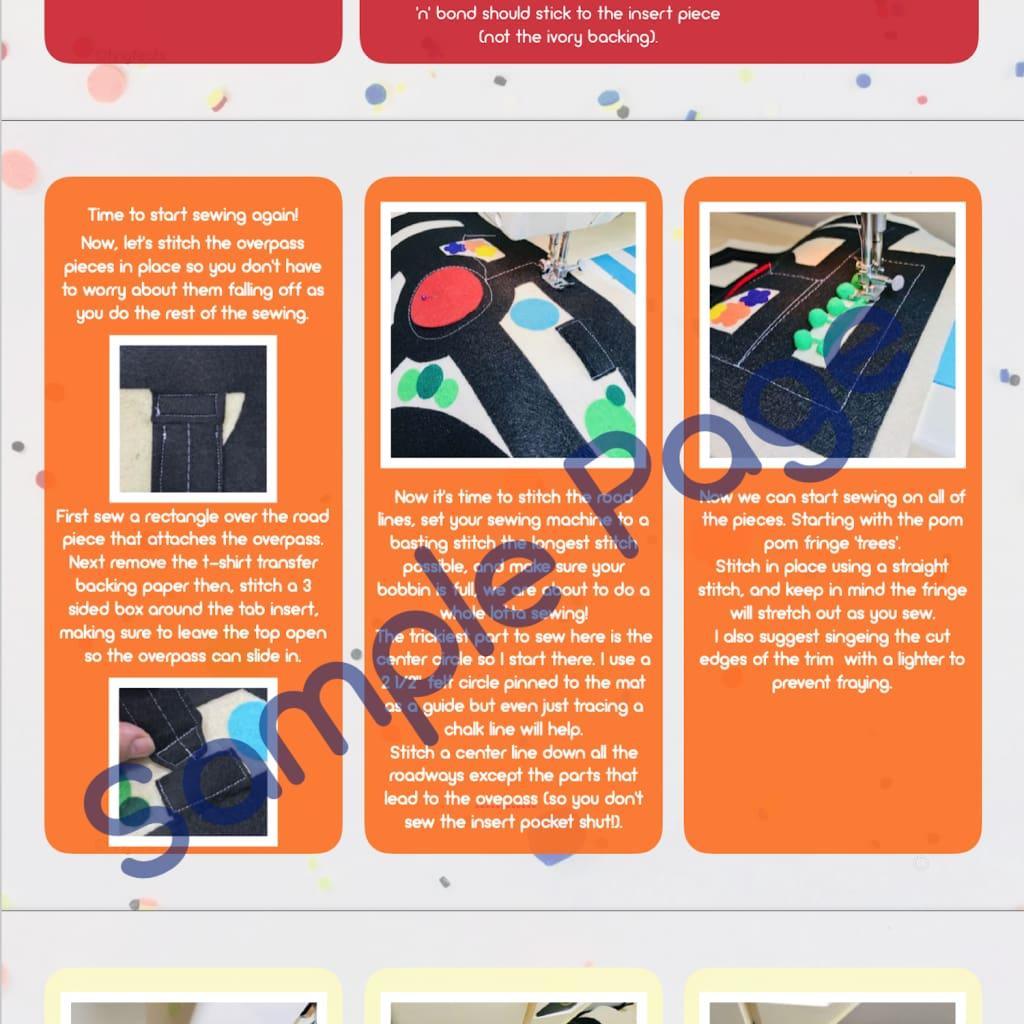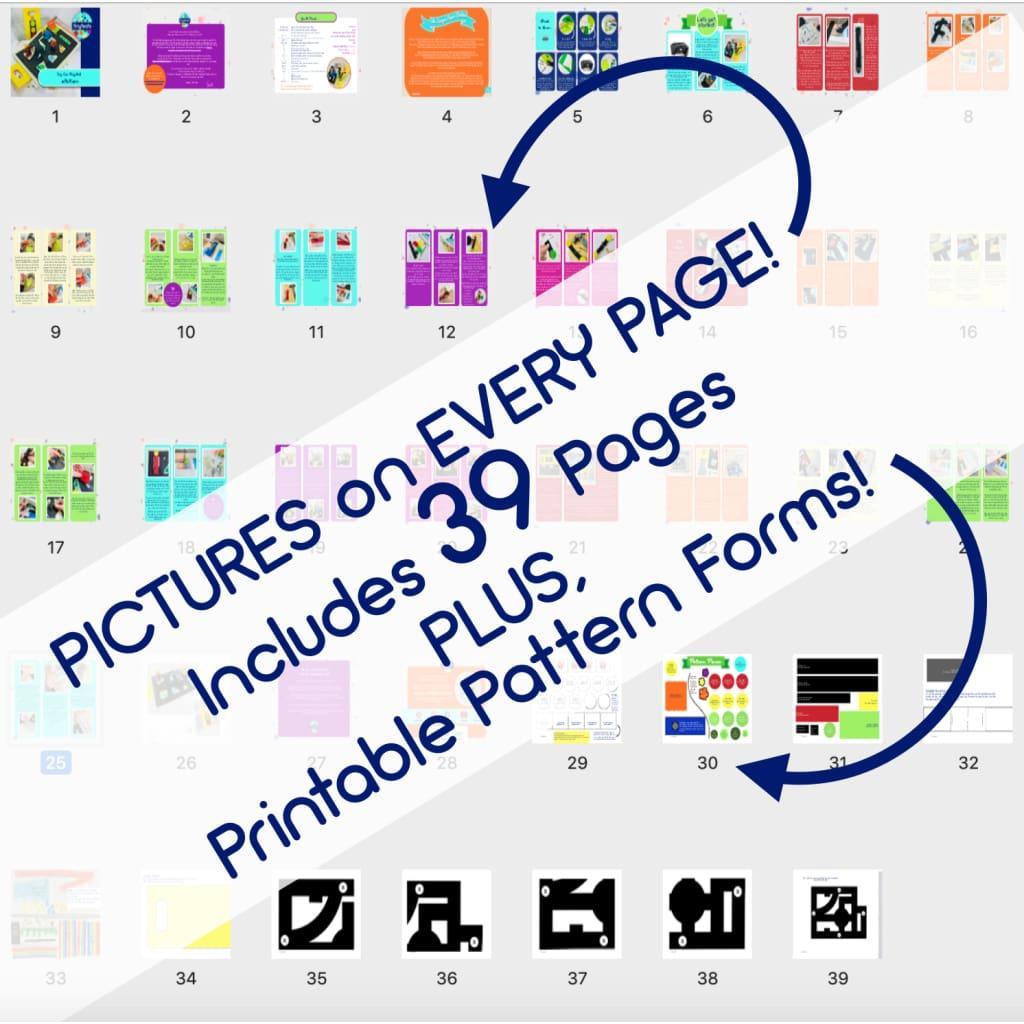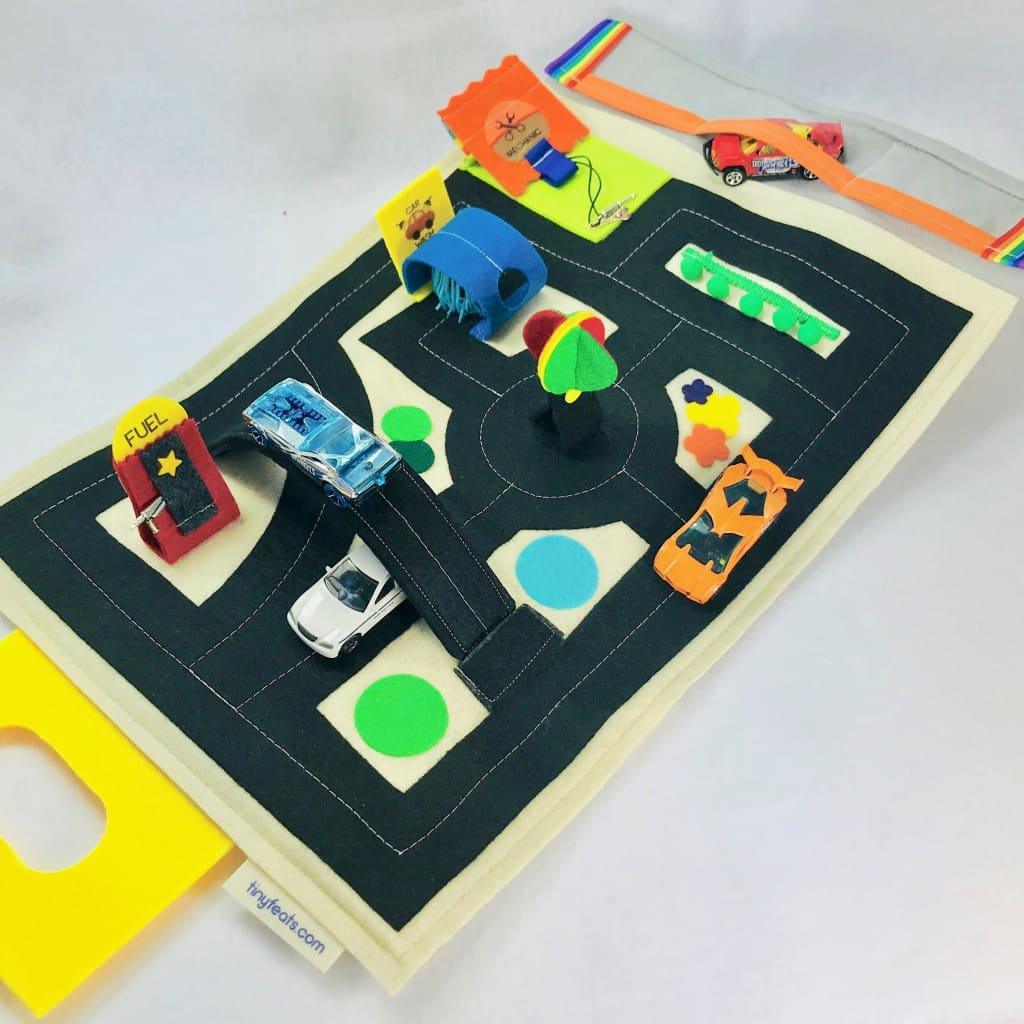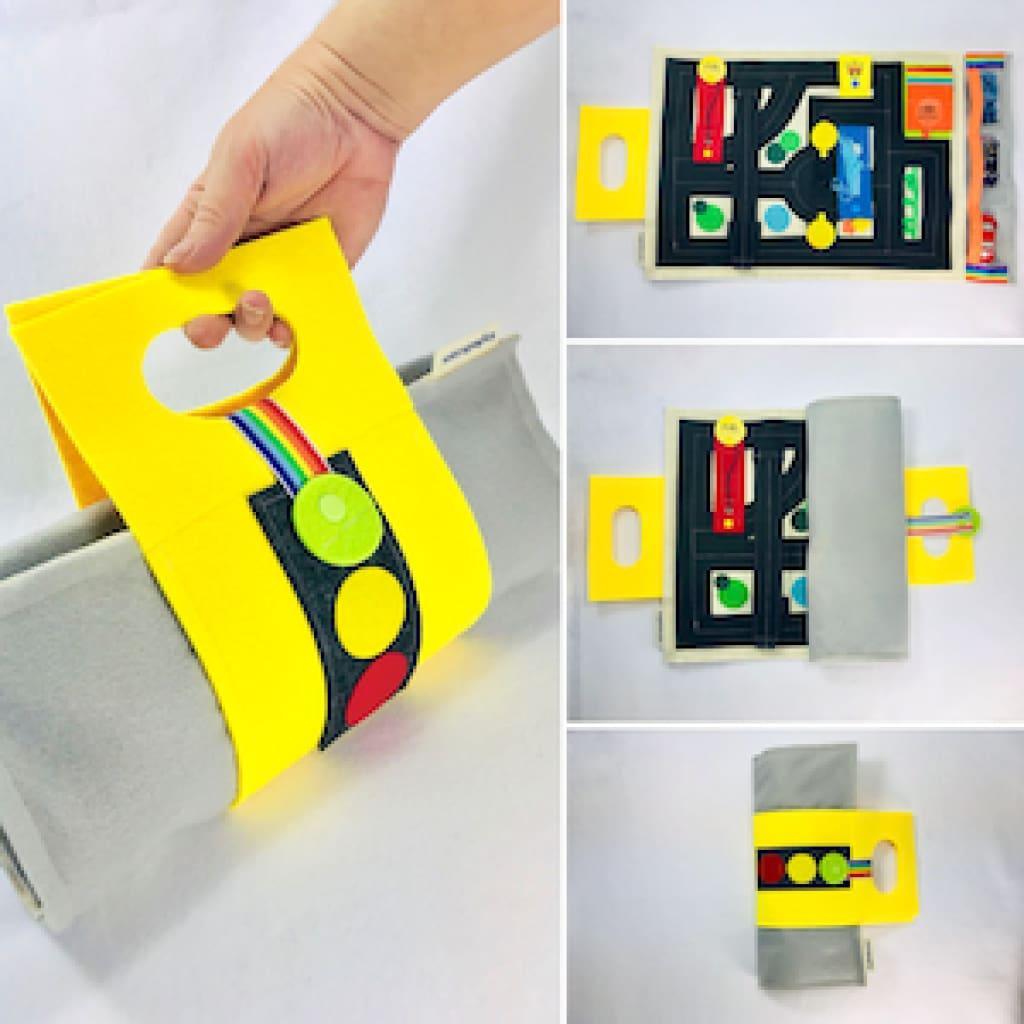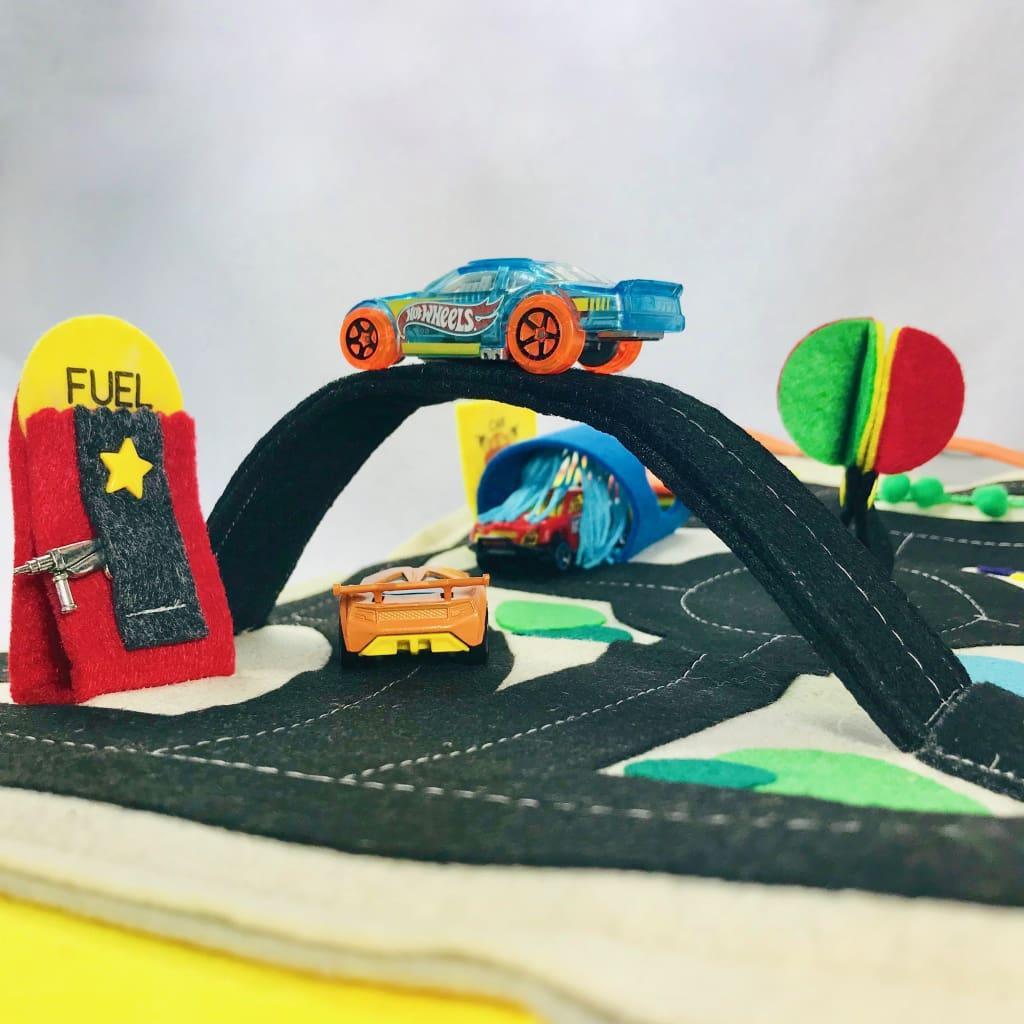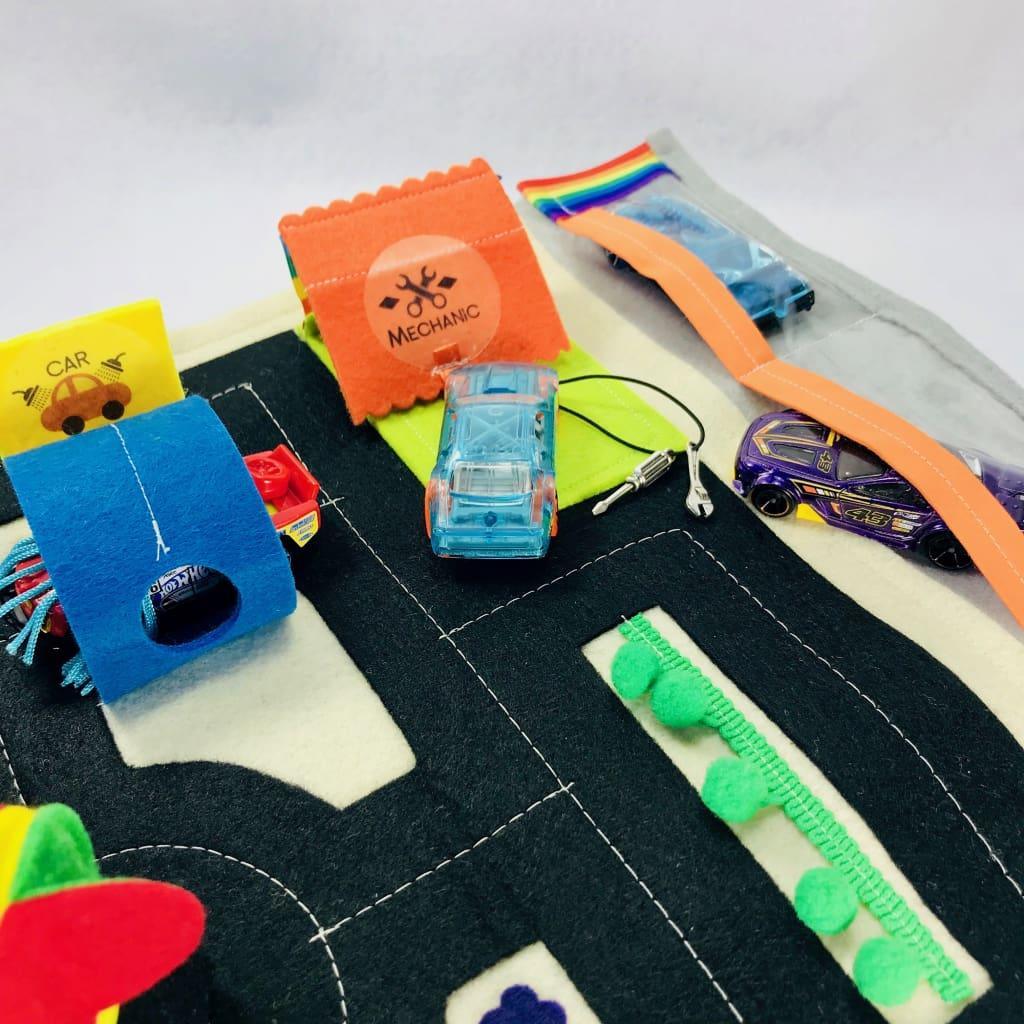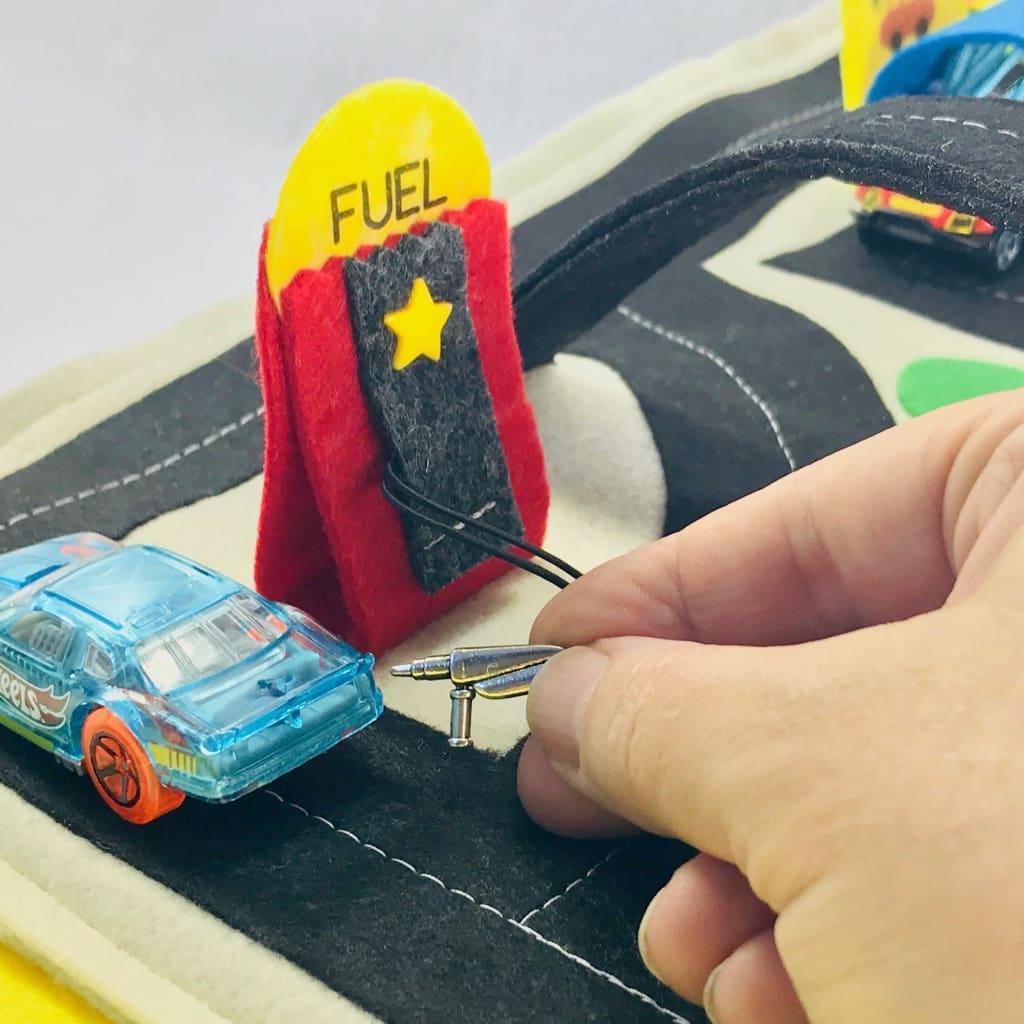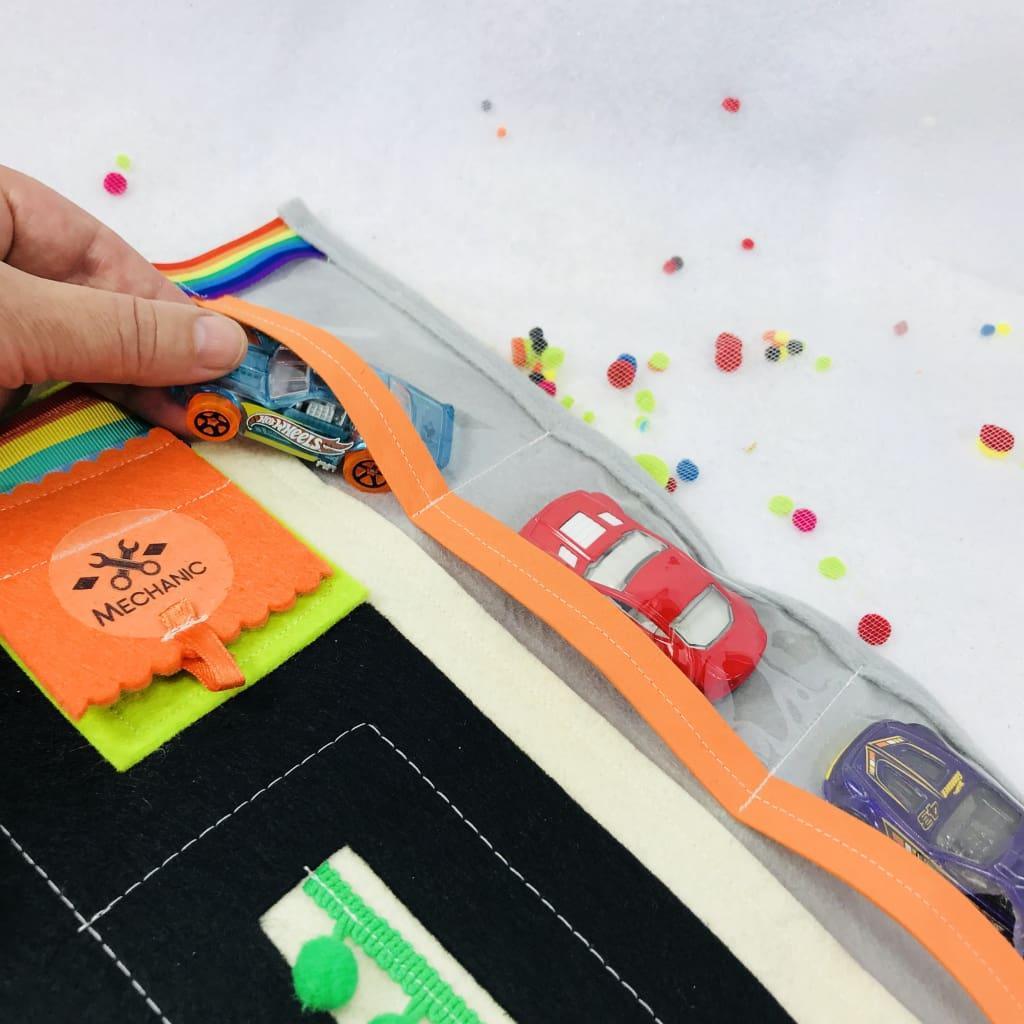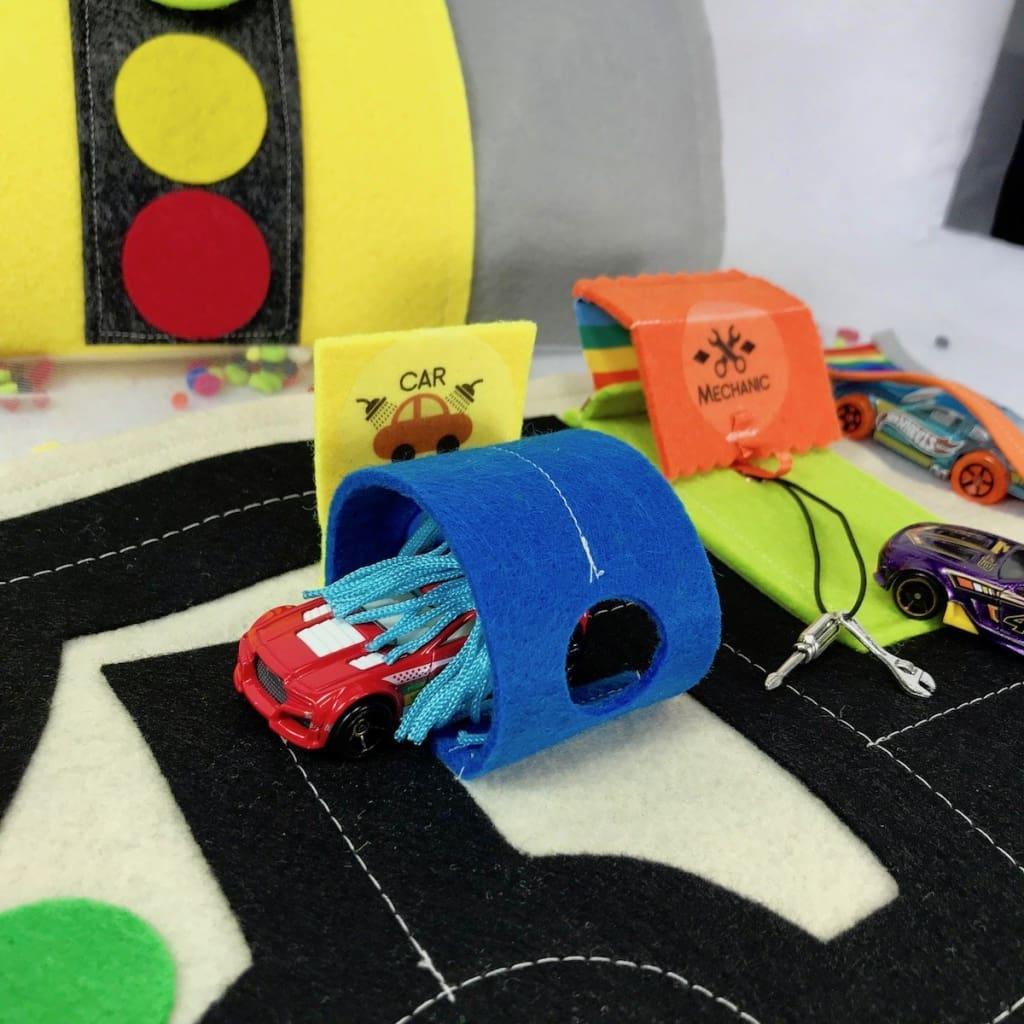 I received my package much quicker than I...
I received my package much quicker than I expected.
Cannot WAIT to get started on it.
Seller was SUPER kind and patient with all of my inquiries.
Looking forward to doing more with her!
I love the clear instructions and the darl...
I love the clear instructions and the darling little charms that complete the details and make the mat unique
This kit was very complete and with the do...
This kit was very complete and with the downloaded pattern it was easy to follow. The completed mat is delightful. Thanks
Professional kit with easy to follow instr...
Professional kit with easy to follow instructions. I received the parcel quickly and felt almost like a Christmas pres not because of he careful beautiful wrapping. I won't hesitate to order from her again. I am so pleased with the purchase?